Summertime Pasta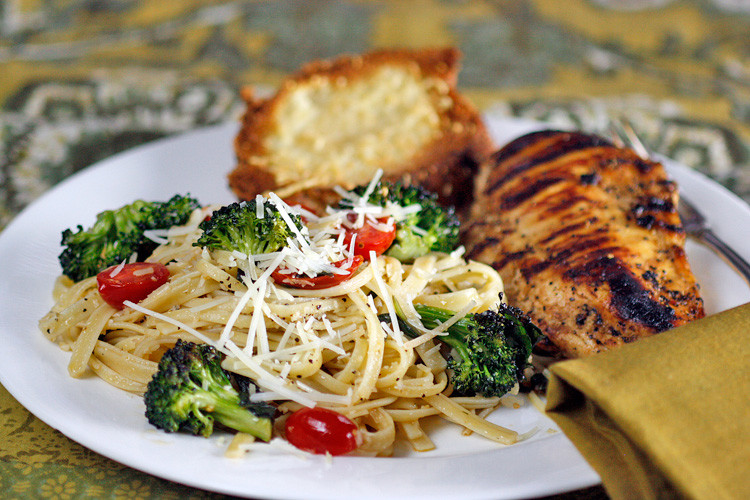 This summertime pasta recipe was adapted from a Barefoot Contessa cookbook. I'm pretty sure that I have every cookbook that Ina Garten has ever written and they are some of my very favorites. I love her recipes because I can always count on them to be fairly simple and with fresh ingredients.
This summertime pasta recipe starts with a "base" that is my "go-to" for most of my pasta dishes throughout the summer months. I toss the base with some warm pasta and throw in whatever fresh vegetables I have at the time. Tonight, I roasted some broccoli and threw it in… delicious. Grilled squash and red onion is incredible. I did that several times last summer and can't wait to do it again.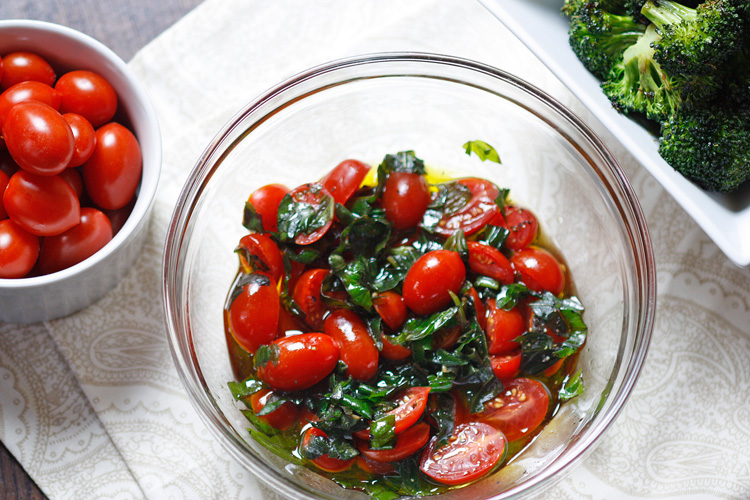 You can change it up as much as you like but I always stick with her basic template of olive oil, garlic, basil and tomato. I have to admit that there's something about the way this looks sitting in a glass bowl on the kitchen counter when I get home that makes me happy. And it gives the room a subtle smell that lingers and hits your nose the minute you walk in the house.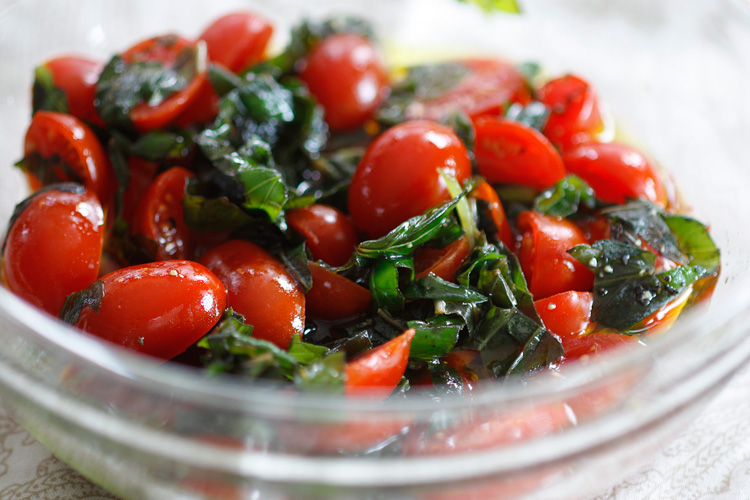 When you're ready for dinner nothing could be simpler, its great all by itself with a little parmesan cheese on top. Or grab some fresh veggies and give it some crunch!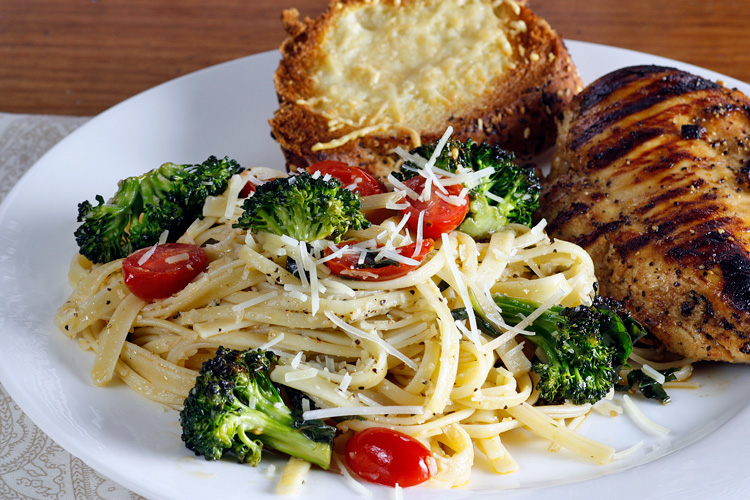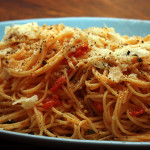 Summertime Pasta
2015-03-08 17:33:44
Ingredients
1/2 cup olive oil
1 bunch fresh basil sliced julienne style (about a cup)
3 cloves of garlic chopped
1 pint cherry tomatoes halved
2 cups broccoli chopped
1 tsp. kosher salt
1/2 tsp. black pepper
1/2 lb. pasta (linguine, angel hair, vermicelli)
1 cup freshly grated parmesan cheese
Instructions
Before I leave for work in the morning I put the first 4 ingredients in a glass bowl, mix well and cover with plastic wrap. Leave it on the counter at room temperature to take in all the flavors.
At the end of day put the broccoli on a baking sheet, drizzle with olive oil and roast in a 375 degree oven for 15 minutes or until lightly brown. Set aside.
Bring a pot of water to a boil, prepare the pasta and drain.
In a large glass bowl mix the hot pasta and the tomato basil sauce. Toss well then add the broccoli, salt, pepper and parmesan cheese and gently mix.
Serve with extra parmesan cheese on top.
Adapted from Ina Garten
My Mother's Daughter http://mymothersdaughter.net/
Comments