Cheese & Jalapeno Stuffed Chicken Breast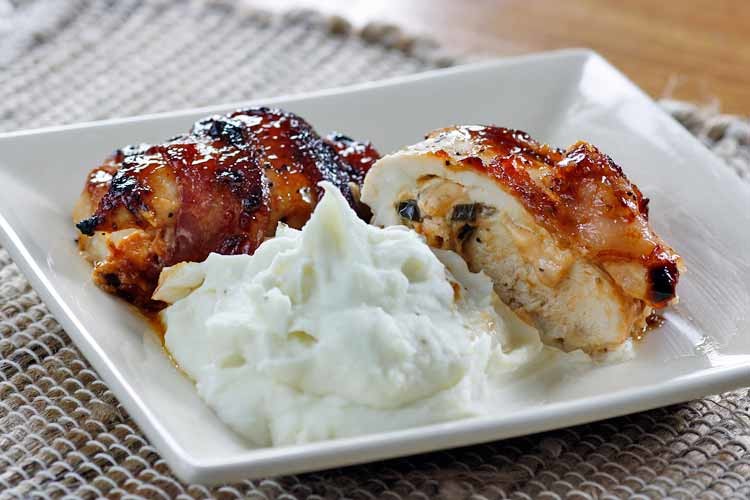 These Cheese & Jalapeno Stuffed Chicken Breasts are pretty much the best thing you will ever put in your mouth when it comes to chicken.
It all started when I found a recipe for "Chicken Bombs" on the internet. They were good, I made them many times and had no complaints. But they were a little on the spicy side, the chicken seemed a little dry and so I made a couple of revisions.
To start with, I roasted the peppers before stuffing them with cheese and tucking them inside the chicken breast. This quiets them down a little bit and makes a big difference on the heat factor!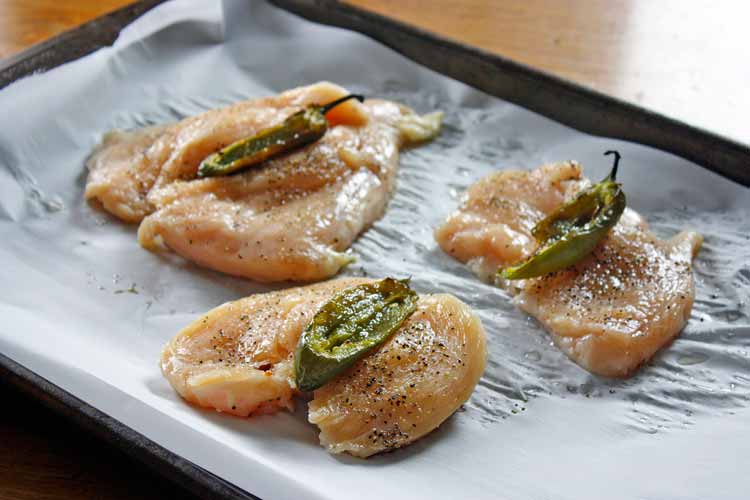 I also made my version of a "queso fundido" with cream cheese, the cheddar and some diced red onion and roasted jalapeno to use as the stuffing. There wasn't a dry chicken in the house.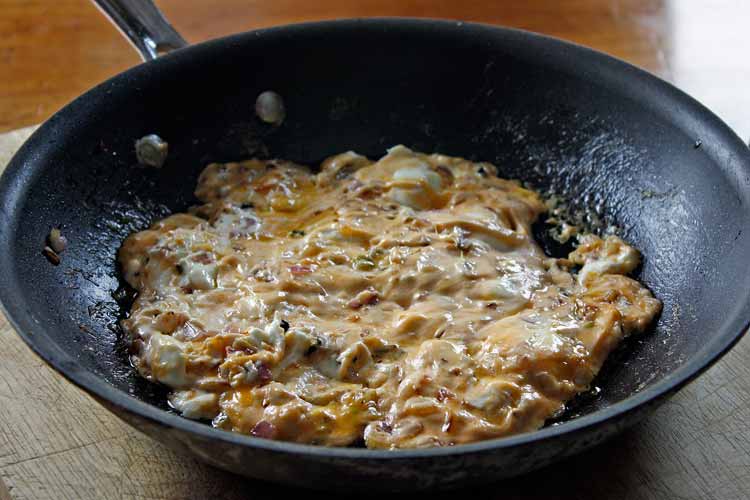 I wrap each breast with a strip of bacon before brushing with a glaze of BBQ sauce and raw honey…a little decadent but it IS so delicious that I can never resist. Could you use turkey bacon as a healthier option? I'm sure you could and if you give it a try be sure to comment and let me know how it turns out!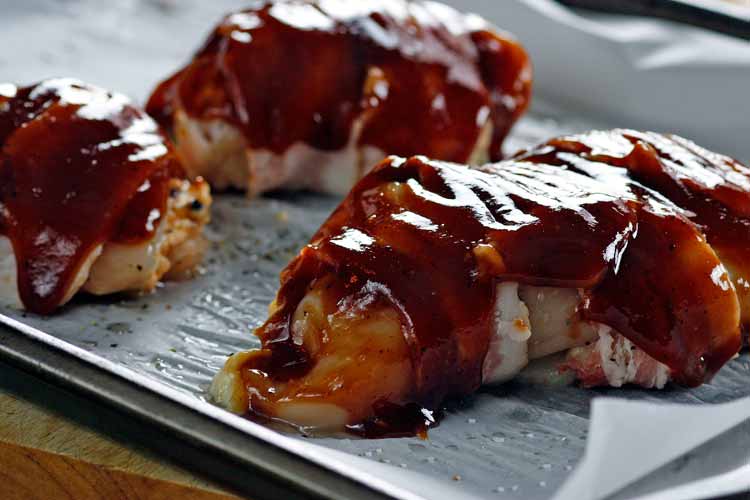 So there you have my Cheese & Jalapeno Stuffed Chicken Breasts, they don't call for much in the way of sides as they are the star of the show!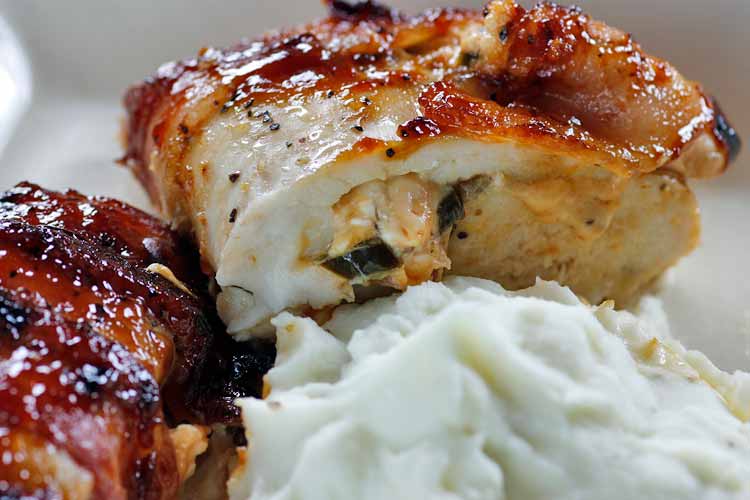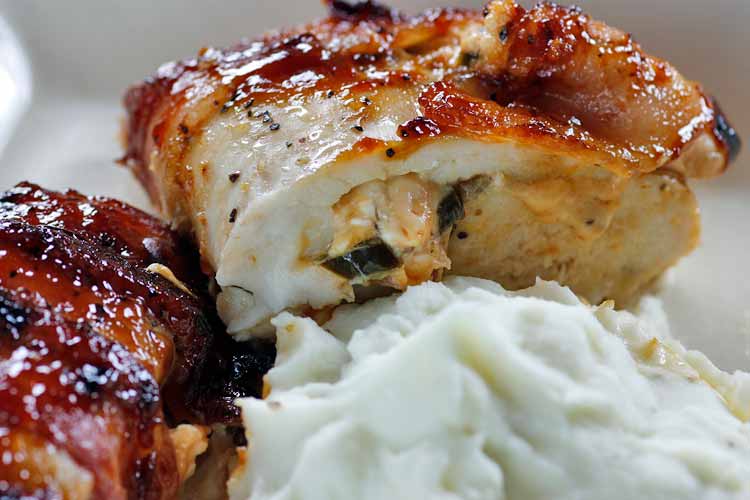 Cheese & Jalapeno Stuffed Chicken Breasts
2015-05-20 06:41:59
Ingredients
3 jalapeno Peppers halved, cored and seeded
4 boneless skinless chicken breasts
6 ounces cream cheese
3/4 cup shredded cheddar cheese
1/3 cup diced red onion
4-6 slices of bacon (thin)
olive oil
kosher salt & pepper
1 cup BBQ sauce
2 TBSP. honey
Instructions
Preheat oven to 400 degrees. Split the peppers, core and seed and place them in the oven with a little olive oil drizzled over the top. Cook for about 15 minutes until they begin to brown around the edges. You will smell them as they are done. They should be nice and soft.
Butterfly the chicken breasts and place on a baking sheet lined with parchment paper. Salt and pepper the inside of the chicken. Place 1/2 of a pepper on top of each chicken breast.
Dice the red onion and the remaining pepper. Heat a non-stick skillet with a TBSP of olive oil and cook the onion until soft, add the pepper and cook for a minute or two. Add the cream cheese and cheddar cheese, stir until melted.
Scoop the cheese mixture into the peppers and over the insides of each chicken breast. Close the chicken breast, press down. Wrap with bacon.
In a small bowl whisk together the BBQ sauce and honey. Using a pastry brush apply the glaze on top of the chicken breasts.
Reduce oven temperature to 350 degrees, cook for 30 minutes. The last 5 minutes turn the oven to the broil setting and let the bacon get brown on top.
My Mother's Daughter http://mymothersdaughter.net/
Comments