Bite Size Twice Baked Potatoes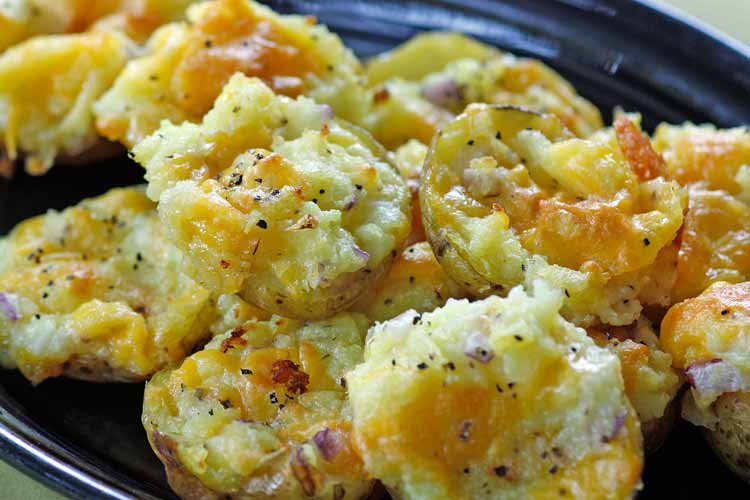 I've made these little bite size twice baked potatoes out of several different variety of spuds, it usually depends on what kind I find at the grocery store that happen to be just the perfect size. This was the first time that I came home with bite size Golden Butter Potatoes and I have to say that they were delicious, mostly because they were so…buttery!
If I had a choice these would be it…but just keep in mind that size does make a difference when it comes to this recipe. You want to be able to pick these babies up with your fingers and pop them in your mouth in one bite.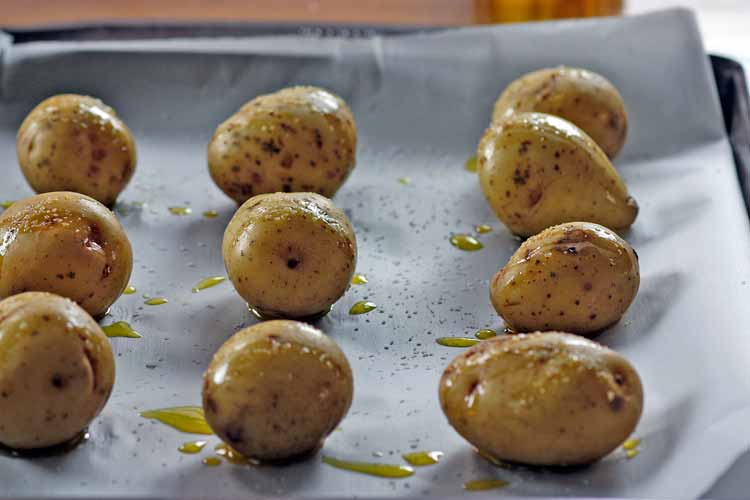 It took me awhile to figure out why you never want to mash a twice baked potato recipe with an electric mixer. I kept doing it and the results were always the same, a thick glue like substance that was not what I was looking for at all. Seems you need to boil a potato to rid the little devil of it's starch and baking doesn't accomplish this task so a brisk beating just turns that starch into something you want to avoid – better to use a hand masher, a fork or a potato ricer (my personal choice).
These small potatoes will bake quickly, they are incredibly soft and tender, just scoop them out into a bowl or a ricer and gently mix with a few simple ingredients. Spoon them back into the skins and bake for another 20 minutes.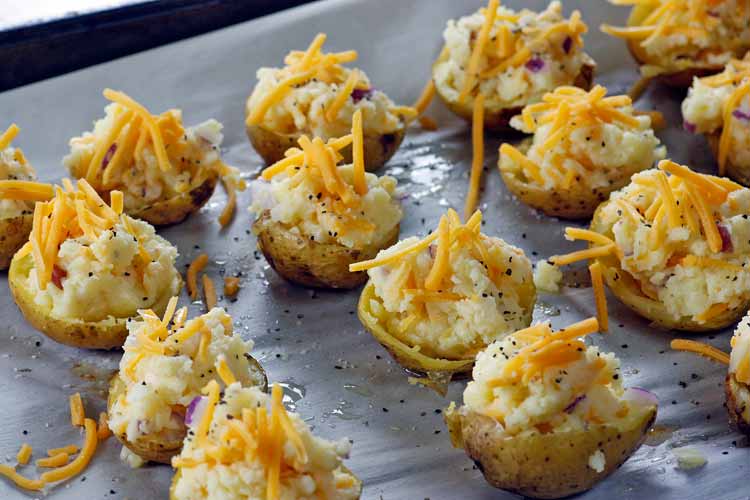 These make a great side dish or even an appetizer. I served with grilled chicken and market corn last night. Delicious!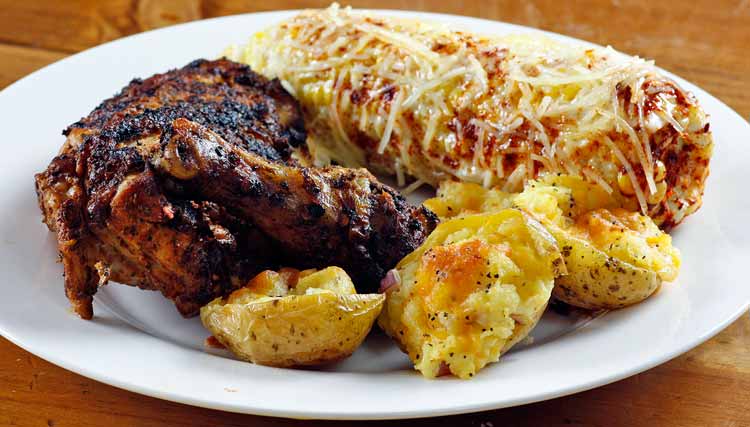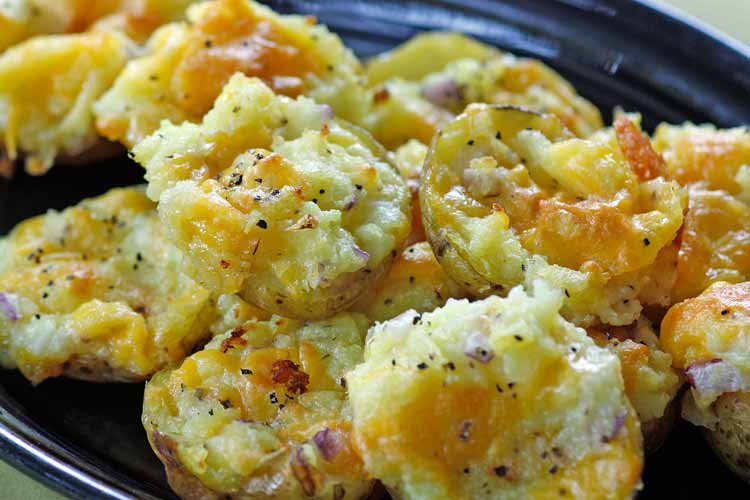 Bite SizeTwice Baked Potatoes
2015-05-23 14:04:22
Ingredients
12 small golden butter potatoes (or red potatoes)
olive oil
salt & pepper
2 TBSP. diced red onion
2 TBSP. softened butter
milk
1 cup shredded cheddar cheese
Instructions
Preheat oven to 400 degrees. Wash and dry the potatoes, place on a baking sheet lined with parchment paper. Drizzle with olive oil, salt and pepper. Bake for 20-30 minutes turning once to let the potatoes brown on all sides. They should be soft when pierced with a fork. Remove and let cool until comfortable to handle.
Slice potatoes in half, scoop center into bowl or ricer leaving border around the edge of potato skin. Place skins back on the baking sheet.
Mash the potatoes, add onion and enough milk to just moisten to the right consistency - about 2 to 3 TBSPS.
Gently stir in 3/4 cup cheddar cheese, scoop mixture back into the potato skins. Top with remaining 1/4 cup cheese.
Bake at 400 for another 15-20 minutes or until lightly brown on top.
My Mother's Daughter http://mymothersdaughter.net/
Comments