Southern Peach Buttermilk Pie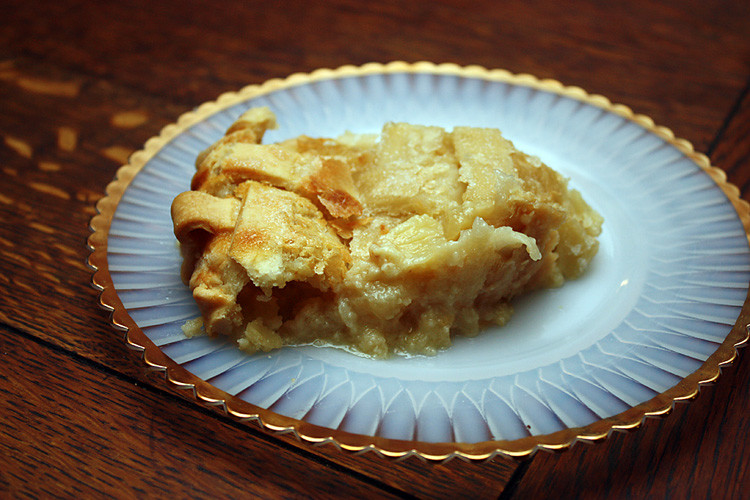 My friend, Claire, emailed me last week with this buttermilk pie recipe that she found in the Dallas Morning News. The recipe was written by Jane Jarrell, and it is a masterpiece.
Seriously, this is the best peach buttermilk pie I've ever tasted and it would work with blueberries, raspberries – the possibilities are endless.
I cheated and used a couple of Pillsbury prepared pie sheets out of a box so it didn't even take much time.
Just be sure that your peaches are super ripe since you puree most of the fruit and you don't want chunks in your puree!
Enjoy!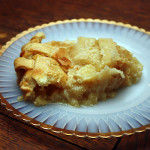 Southern Peach Buttermilk Pie
2015-03-07 20:56:57
Ingredients
1 pkg. Pillsbury Pie Crust (2 sheets)
5 ripe peaches peeled
1/4 cup butter softened
1 1/2 cup plus 1/8 cup sugar (divided use)
3 tbsp. flour
3 eggs
1/2 cup buttermilk
1 tsp. vanilla
Instructions
Preheat oven to 400 degrees. Place one pie crust in the bottom of a pie plate. Chop 2 peaches and place them on top of bottom crust.
Puree the rest of the peaches. Set aside.
Cream the butter and sugar. Add flour, mix well. Add eggs, beat until blended. Add the buttermilk, peach puree and vanilla. Blend well.
Pour over the peaches in the pie plate. Top with the remaining crust. Recipe calls for a lattice topping and that's what I did. Just slice the top crust in 3/4" strips and weave the strips to create the lattice. Seal the edges.
Sprinkle the remaining 1/8 cup sugar over the top.
Place on a baking sheet and place in the oven. Bake at 400 degrees for 5 minute only. Reduce temperature to 350 degrees after 5 minutes and cook for an additional 55 minutes.
Adapted from Dallas Morning News
My Mother's Daughter http://mymothersdaughter.net/
Comments