Schlap Happy Bars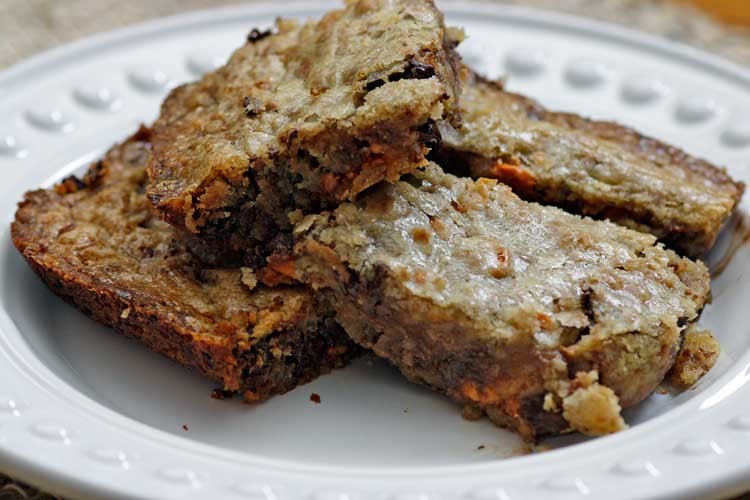 I found this recipe for Schlap Happy Bars in a new cookbook that was written by Kimberly Schlapman of the band, Little Big Town. Reading cookbooks is one of my guilty pleasures and these Schlap Happy Bars can certainly be added to the list since they are as sinful as they are delicious! They are full of chocolate, butterscotch chips and chunks of toffee bars…I seriously can't think of a better way to indulge my sweet tooth.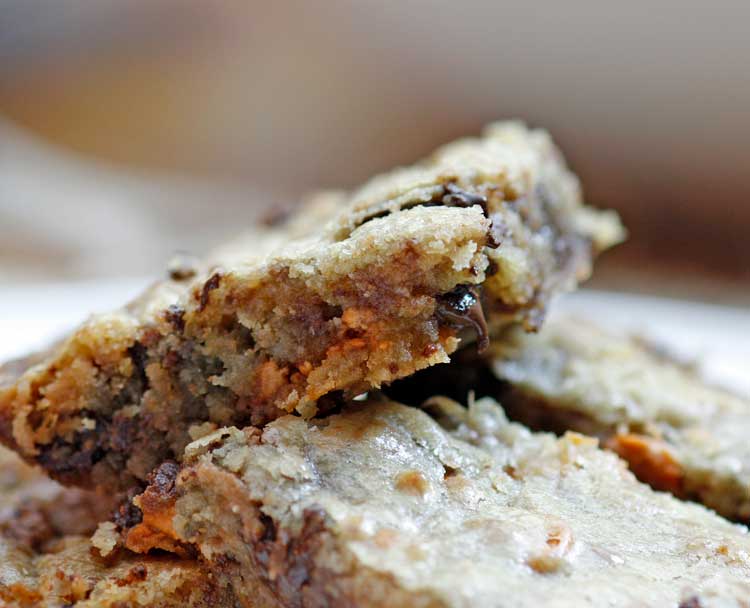 I have to be pretty choosy about my cookbooks these days since I have a five foot cabinet in my kitchen that is crammed to the gills with a collection that spans decades. It helps that I keep a library app on my phone that I use to download any new cookbooks that catch my eye. I will scan through them and if I think I've found a keeper then I'll hop on Amazon and order myself a hard copy. "Oh Gussie" by Kimberly Schlapman is one of those I quickly knew had to be mine and it's on way via UPS as I write this post. I read Kimberly's book cover to cover and every page had a story with recipes that took me back to my childhood along with wonderful new ideas that I can't wait to try.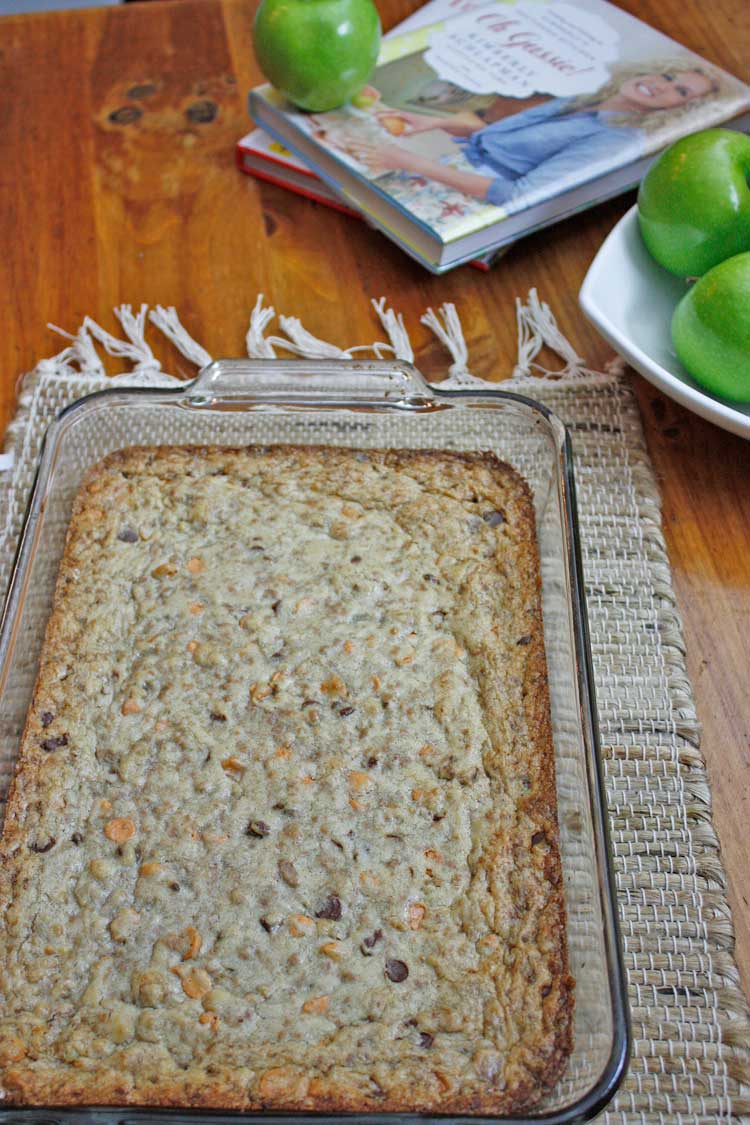 I've been a fan of Little Big Town since I saw them years ago as a warm up for Carrie Underwood. I wondered back then how they hadn't achieved true stardom and sure enough, it finally happened for them with their first hit "Pontoon" and most recently with "I've Got A Girl Crush". Can't think of anyone more deserving than these kind folks with their smooth harmony and amazing songwriting talent. Ms. Schlapman cooks as good as she sings and this recipe for Schlap Happy Bars is just the first of many recipes that I plan to enjoy from her collection of recipes. I hope you love them too!




Comments