Mom's Favorite Potato Casserole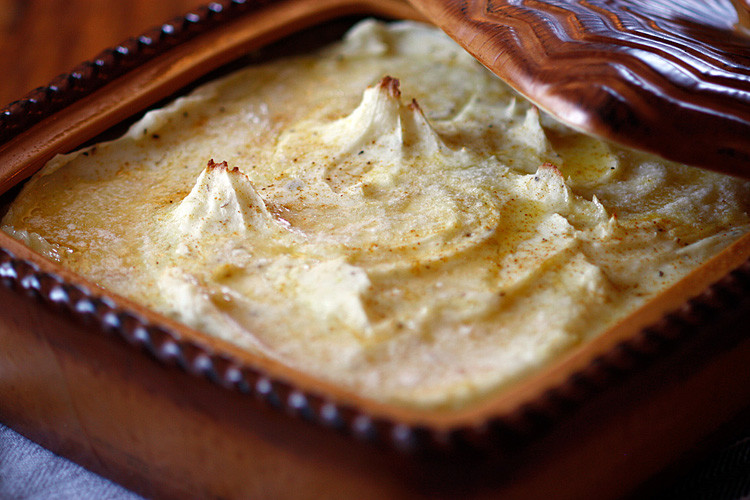 This potato casserole is an old classic and it remains unchanged because I can't make it any better than it ever was. It's an old classic from my childhood and the side dish that I make most often when having people over for dinner.
I grew up in Wichta, Kansas and everyone in town had a cookbook called "The Sampler" that was a compilation of recipes from the local Junior League. The original copy of my first issue became so stained and tattered that I'm now on my second copy and every time I reach for my new cookbook with it's clean face and stiff back, I long for my old worn out friend.
I shouldn't worry as I'm sure this new copy will soon be just as tired. I reach for my Sampler at least once a week because of all the favorites it holds within it's pages. I'm not sure if you can order it online anywhere – I've always purchased mine in town at a local gift shop. But if you ever get the chance…don't pass it up, this potato casserole is only one of many treasures that you'll find!
What I love best about this is that it's simple, delicious and you can prepare it the day before, cover and keep in the fridge and then bake it off just before serving. It is always a hit, there are NEVER leftovers and it's so pretty! It's just the perfect side dish for parties and family dinners, try it and I promise you will make it time and again!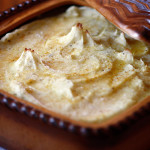 Mom's Favorite Potato Casserole
2015-03-07 09:35:23
Ingredients
6 large potatoes
4 oz. low fat cream cheese
1 cup low fat sour cream
butter
kosher salt
pepper
Lawry's Seasoned Salt
Instructions
Preheat oven to 350 degrees. Spray a 10x10 pan or a 4 quart casserole with Pam and set aside. Peel and quarter the potatoes, boil until tender and mash with the cream cheese and sour cream. Season with salt and pepper.
Spread in the casserole, sprinkle with Lawry's Salt and top with pats of butter. Bake for 20 minutes or until the top is nicely browned.
My Mother's Daughter http://mymothersdaughter.net/
Comments