Oven Smoked Brisket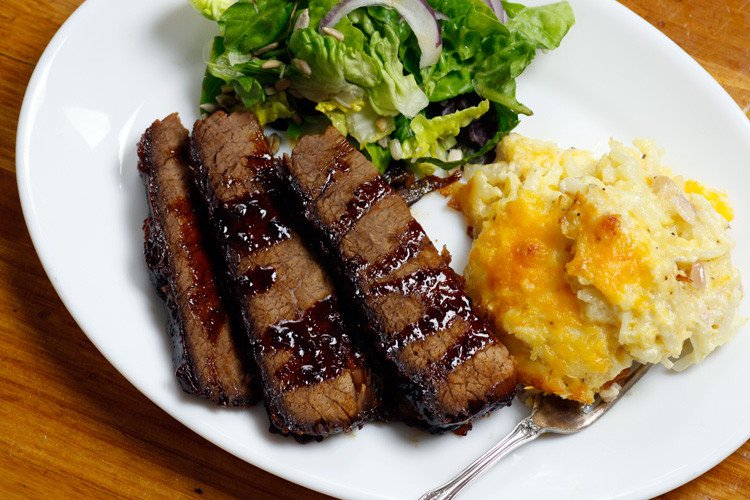 This smoked brisket recipe is a great way to get that long, smokey, "I slaved over this in my back yard all day" flavor without stepping foot outside. I played with this recipe over a period of several years until I finally got my brisket absolutely perfect and it really is delicious. It's not at all complicated but you need some time to do it right.
Start with the rub and let it sit in the fridge overnight or for at least 4 hours.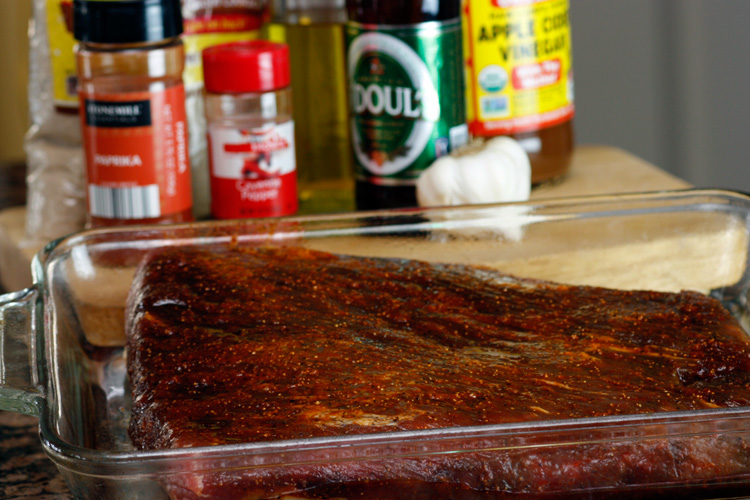 You need a little liquid in the bottom of your dish as you cook the smoked brisket. I use beer but just enough to keep the bottom of the brisket moist – this is not a braising process.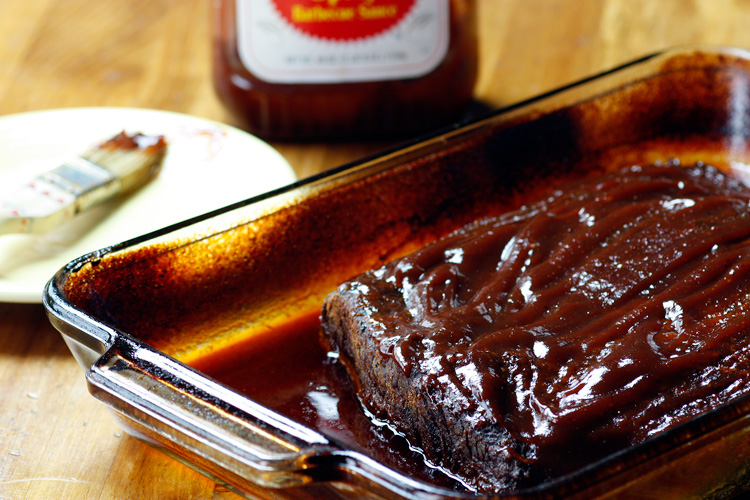 After the brisket is done it needs to come to room temperature before you slice it. I like my brisket in nice clean slices and there is simply no way to do that with a tender piece of meat unless it's cool. Put it back in the baking dish and reheat before serving.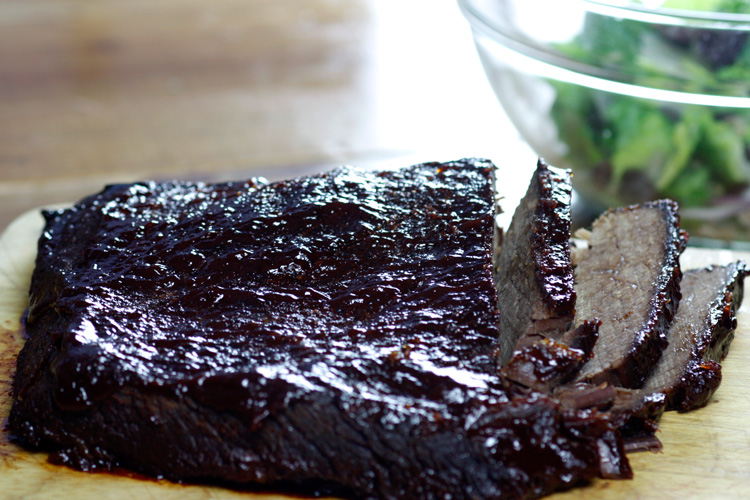 Top with BBQ sauce, serve with my hash brown casserole and a green salad. Leftovers are perfect for a pulled BBQ brisket sandwich with cole slaw and fries. Brisket taco's? Yum!!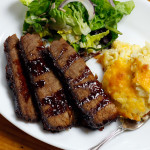 Oven Smoked Brisket
2015-03-15 09:18:39
Ingredients
3-4 lb. brisket, trimmed to remove most of the fat
2 TBSP. kosher salt
1/2 tsp. cracked pepper
3/4 cup brown sugar
1/8 cup smoked paprika
2 cloves of garlic
1/8 cup apple cider vinegar
1/2 tsp. cayenne pepper
2 TBSP. olive oil
1 bottle of beer
1 cup BBQ sauce
Instructions
Put all of your rub ingredients in a food processor and blend until it's a smooth paste
Coat the brisket (3-4 lbs), put into a 9x13 baking pan, pour just enough beer into the pan to coat the bottom and cover tightly with foil. Marinate for at least 4 hours.
Bake at 325 degrees for 3 1/2 hours. Uncover the brisket and brush on your favorite BBQ sauce, put back into the oven at 375 degrees for 30 minutes. Be sure to leave the brisket uncovered at this step.
Remove and let rest for an hour or into the fridge until you're ready to slice. Cover with foil and reheat at 325 degrees for 15-20 minutes or just until warm.
My Mother's Daughter http://mymothersdaughter.net/
Comments