Oatmeal Raisin Brown Sugar Cookies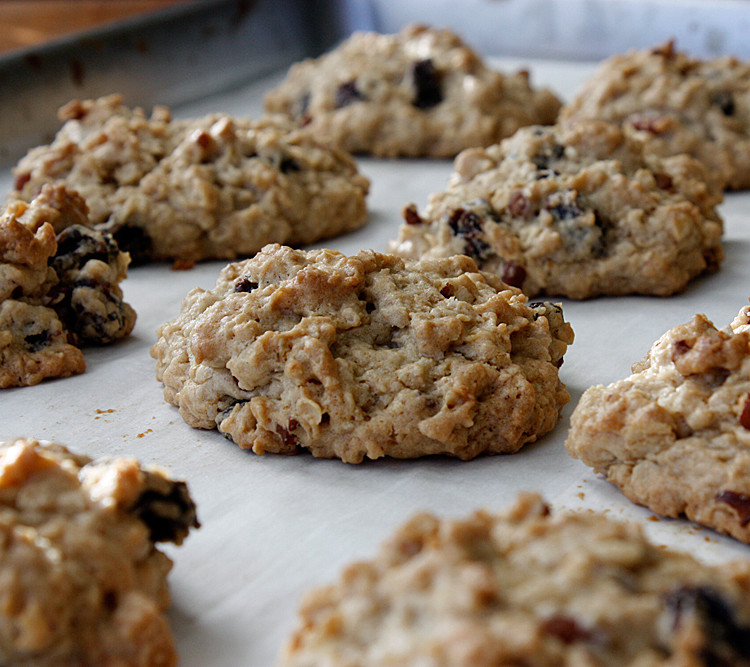 These Oatmeal Raisin Brown Sugar Cookies were originally inspired from a recipe by Ree Drummond of Pioneer Woman fame. Her Brown Sugar Oatmeal cookies are slightly thin and crisp and are absolutely DELICIOUS. I have made her Brown Sugar Oatmeal Cookies 100 times and loved every bite but, this is just a different kind of cookie with a few small changes.
I added the raisins and pecans of course but I also wanted a thicker, more chewy consistency so I added some baking powder and it worked like magic. These cookies became exactly what I wanted them to be when I was finished.
The original recipe called for baking soda so I left it in when I added the baking powder and from what I can tell, these cookies are just right. Moist, chewy and with that little bit of crunch from the chopped pecans and the oatmeal. I tossed in the raisins because they are essential to an oatmeal cookie – just can't have one without the other, right?
This is a super easy recipe, I can do it in my sleep.
You will find most of the ingredients in your pantry most days. If you have butter and eggs in the fridge, you're good to go!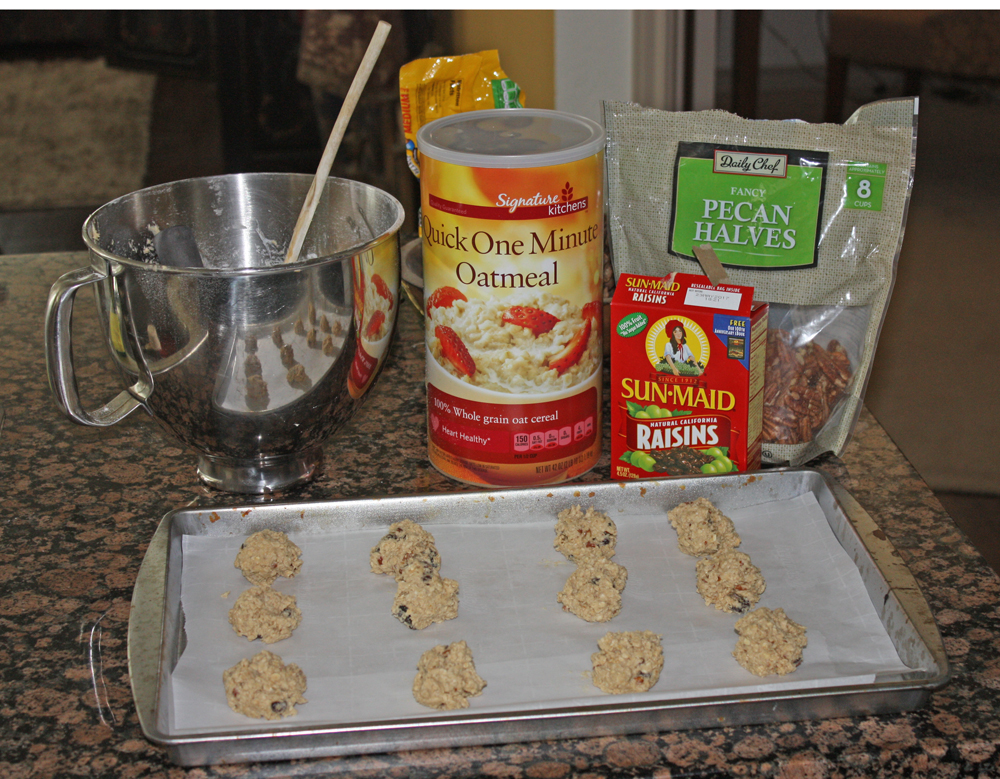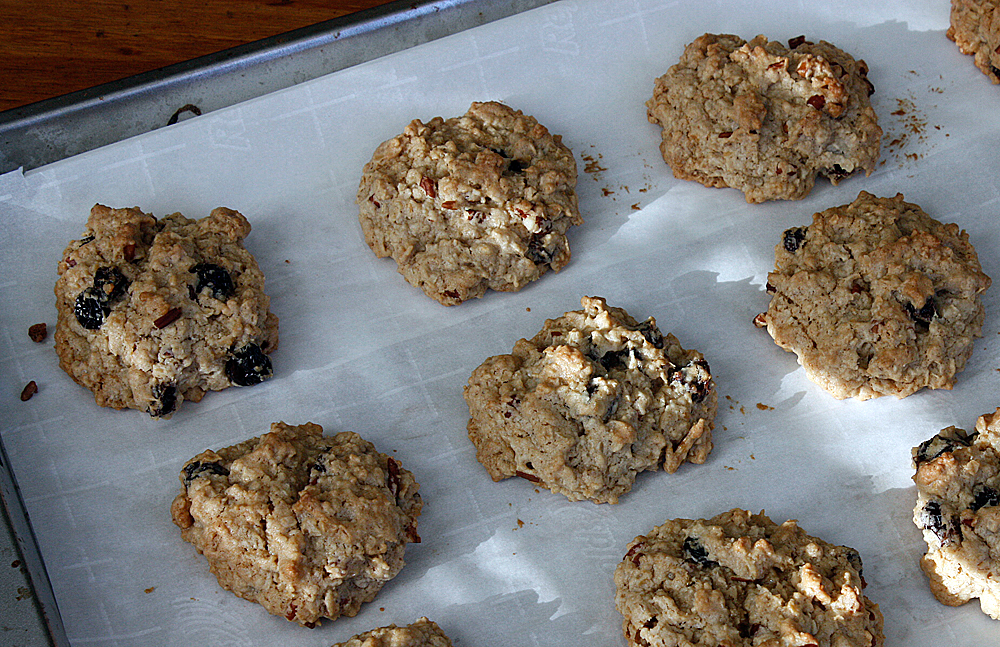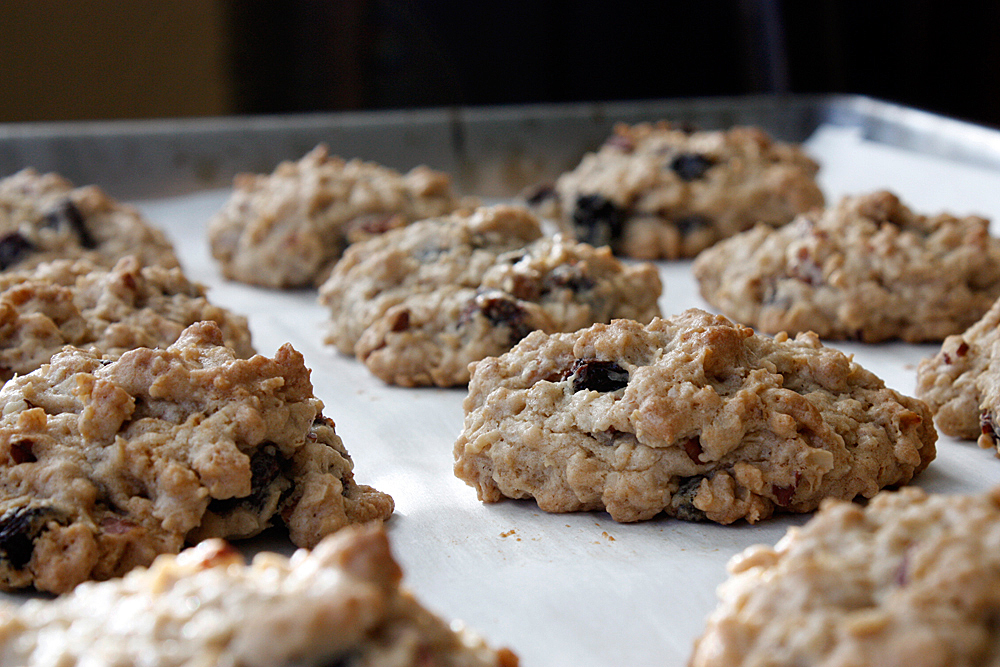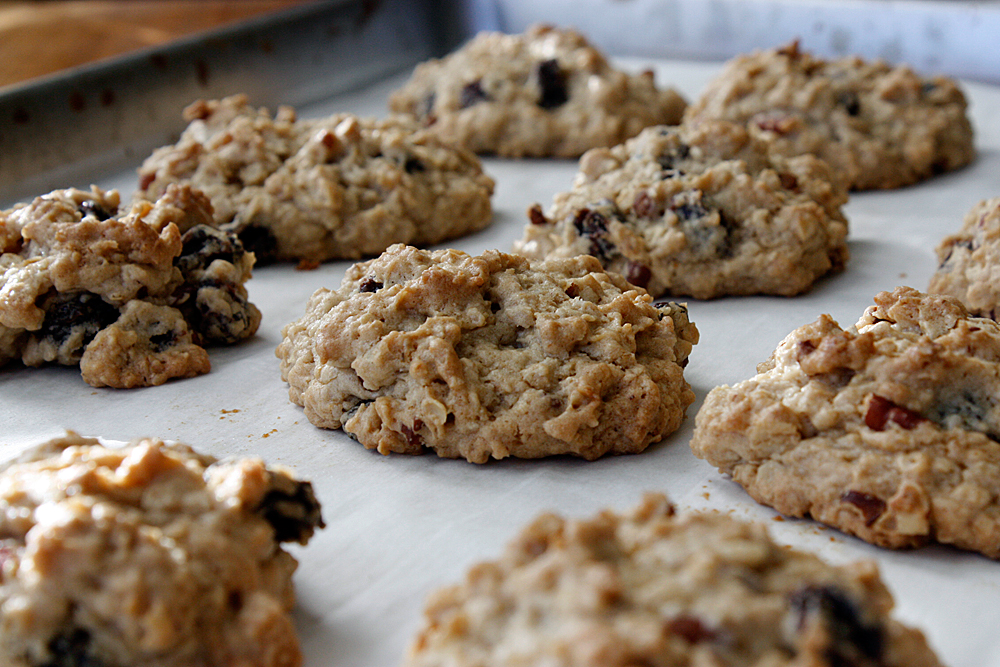 Oatmeal Raisin Brown Sugar Cookies
2016-02-08 06:53:35
Ingredients
2 sticks softened butter
2 cups brown sugar
2 eggs
2 cups flour
1/2 tsp baking soda
1/2 tsp baking powder
1 tsp salt
2 tsp vanilla
1 1/2 cups old fashioned oatmeal
1 cup chopped pecans
1 cup raisins
Instructions
Preheat the oven to 350 and line a baking sheet with parchment paper.
Begin by blending the butter and brown sugar until smooth. Add the eggs and blend. Add the dry ingredients gradually until incorporated. Add the vanilla. Finally add the raisins, pecans and oatmeal and gently stir until combined.
Use a small ice cream scoop or a spoon to place on to baking sheet . Bake 14 to 16 minutes or until just slightly brown on the top.
Adapted from Ree Drummond
My Mother's Daughter http://mymothersdaughter.net/
Comments