Monkey Bread Muffins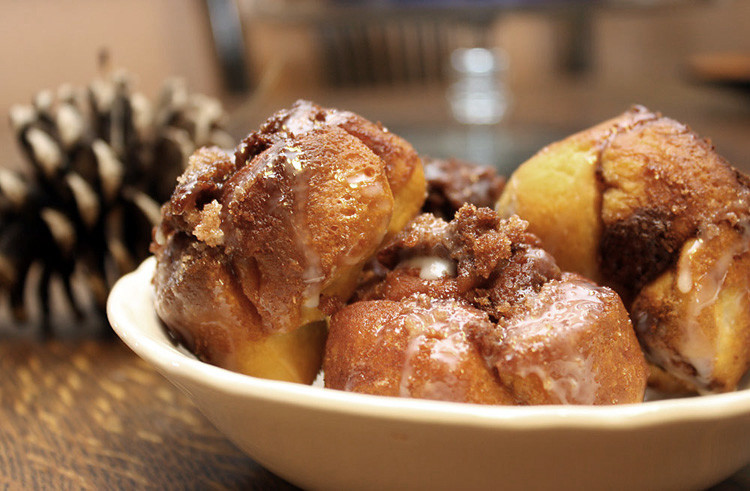 I was watching Pioneer Woman and saw her recipe for Monkey Bread Muffins and had a flash back of my kids growing up and loving this treat for special occasions or holiday celebrations. When I was browsing through Pinterest a few nights later and saw it posted on someones board I decided that Monkey Bread Muffins were calling my name. I went into the kitchen, rifled through my pantry, all of the ingredients were there! I had no excuses left. I pulled my bundt pan out and the next thing I knew our house smelled like nirvana!
These are super easy and fast, there's nothing fancy going on here at all and it's a nod to processed foods for sure since you're using canned biscuits. But it's for a good cause…because they're MONKEY Bread Muffins for goodness sake! Just go with it, you will never see a disappointed face if you walk in with a plate of these muffins to a breakfast or office meeting. They make great gifts at the holidays because everyone loves them and they're so simple to make you can practically throw them together in your sleep.
I made mine a little heavy on the cinnamon, and recommend you do the same. I also add raisins when I have them around and if I know who I'm serving them to, I add pecans or walnuts…otherwise I hold the nuts because I'm finding too many people are allergic these days to include them in gifts or to take to meetings.
Enjoy!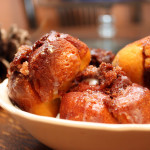 Monkey Bread Muffins
2015-03-08 22:18:11
Ingredients
2 pkg. of 10 count biscuits (not jumbo)
24 pats of butter
sugar
cinnamon
1 can condensed milk
Instructions
Spray a large muffin pan (12) with Pam. Put a pat of butter in the bottom of each muffin tin.
Open your biscuit dough and cut each one into quarters.
Sprinkle 1 tsp. of sugar in each tin followed by 1/4 tsp. of cinnamon.
Fill each tin with 5 to 6 pieces of the biscuit dough.
Place another pat of butter on top of each muffin. Sprinkle lightly with a little more sugar.
Bake at 375 degrees for approximately 15 minutes, careful not to over brown.
Remove each muffin to a platter, turn upside down and pour any remaining sauce over the top.
Drizzle condensed milk over the muffins.
Adapted from The Pioneer Woman
My Mother's Daughter http://mymothersdaughter.net/
Comments