Mom's Quick Chili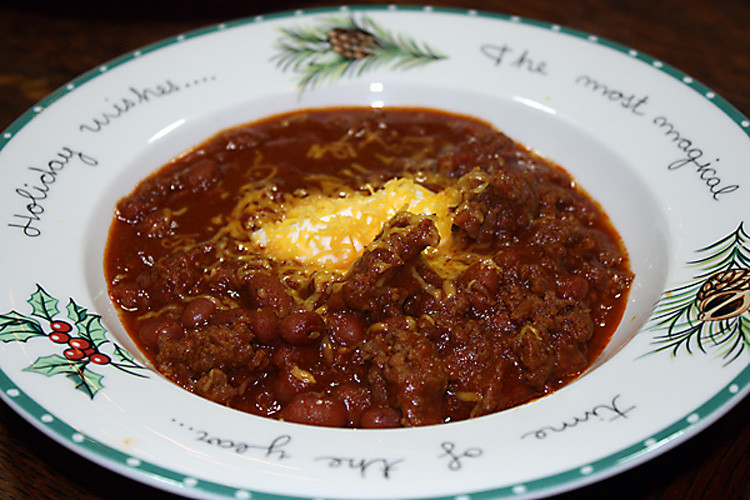 There are many fancier versions of quick chili out there other than my Mom's Quick Chili and I make several different recipes depending on time. I have a Chili Cook Off Winner that calls for nearly 30 ingredients and takes the better part of the day to prepare – is it good? Of course it is! But there are times when you simply want to whip up a tasty pot of chili, grab a cold bottle of beer, a warm blanket and get cozy.
My mother used to make this recipe using a packet of seasoning from the grocery store and it's still available by Wilson. By itself it isn't much but when you jazz it up with a few extra ingredients it starts to taste like something pretty special.
The V8 juice is a key component and if you like your chili with a kick just grab the spicy variety of V8 and it will do the trick. All you need is a bowl of shredded cheddar cheese, some sour cream and a pan of hot corn bread to put dinner on the table.
This chili makes excellent chili con queso the next day if you have any leftovers and, of course, our all time favorite…chili dogs!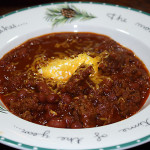 Mom's Quick Chili
2015-03-09 09:00:12
Ingredients
2 lbs. chili meat or ground round
1 pkg. Wilson's Chili Seasoning
2 cans chili or ranch style beans
1 large can V8 Juice
salt to taste
sour cream
cheddar cheese
Instructions
Brown your beef, drain any fat
Add the rest of the ingredients
Simmer for 30 minutes.
My Mother's Daughter http://mymothersdaughter.net/
Comments