Mom's Classic Blueberry Muffins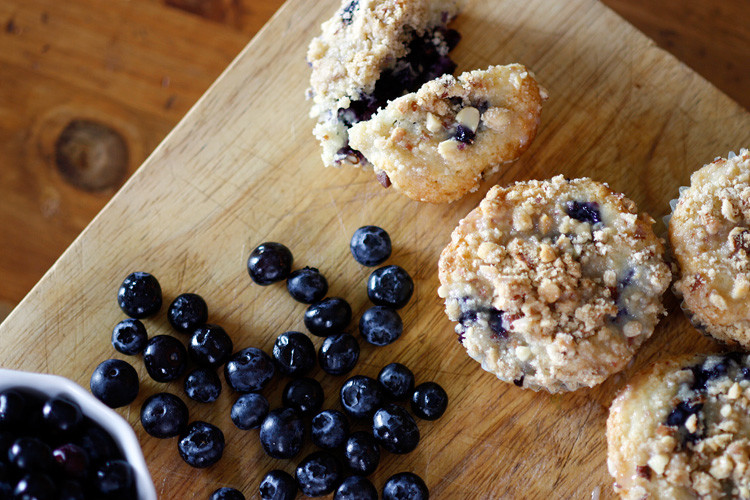 I brought home a nice big container of blueberries yesterday from our local farmer's marker so I pulled out my mom's classic blueberry muffin recipe. It's always an experience digging around my bookcase looking for her recipes…I never know what I will find.
I love looking through my mother's cookbooks because they all have little notes written in the margins with little tips about each recipe. These were mostly written as reminders to herself about what she liked about this or that, how she changed a recipe or what she added to it to make it better. Her blueberry muffin recipe was no exception. It was pretty standard but over to the side in her very distinctive handwriting was a note that she did something special to her muffins to make them extra delicious. Of course she did.
Her secret? A can of thick, creamy condensed milk lightly drizzled over the top when they're fresh from the oven!
The condensed milk on top makes the muffins extra moist and gives them just an extra touch of sweetness too that all together makes this the ultimate final ingredient.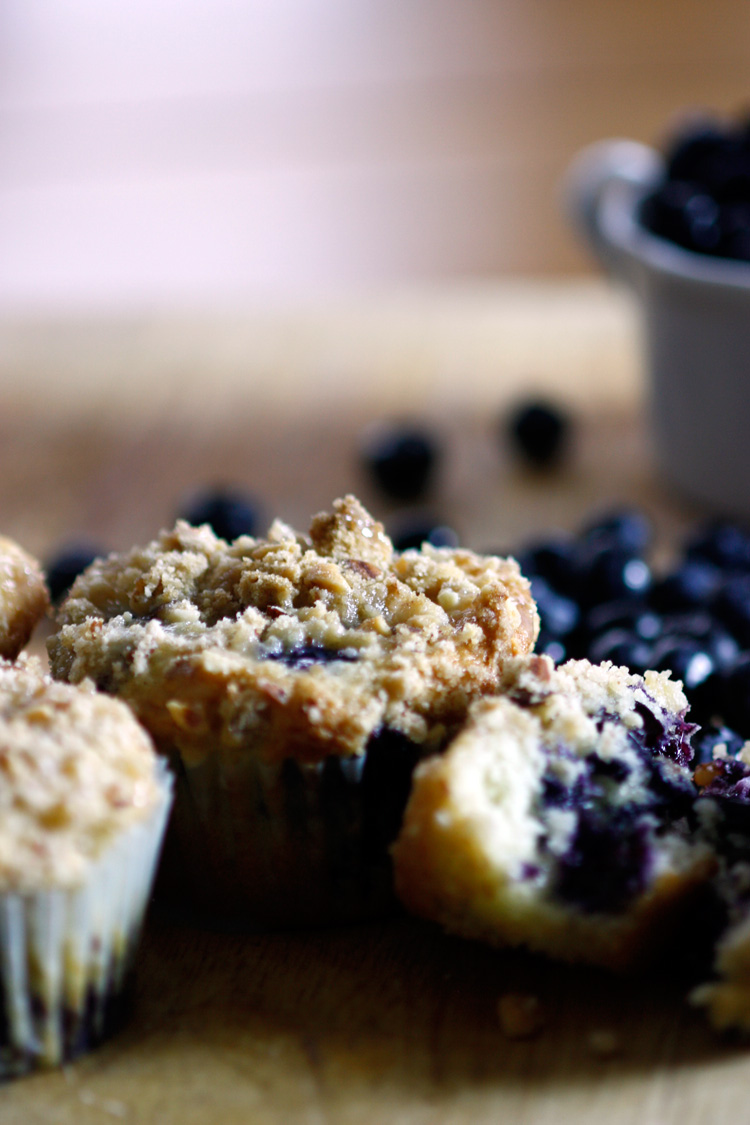 My secret? The crumb topping that I've always loved on EVERYTHING from an apple crisp to any kind of muffin.
It's that extra "crunch" that I love!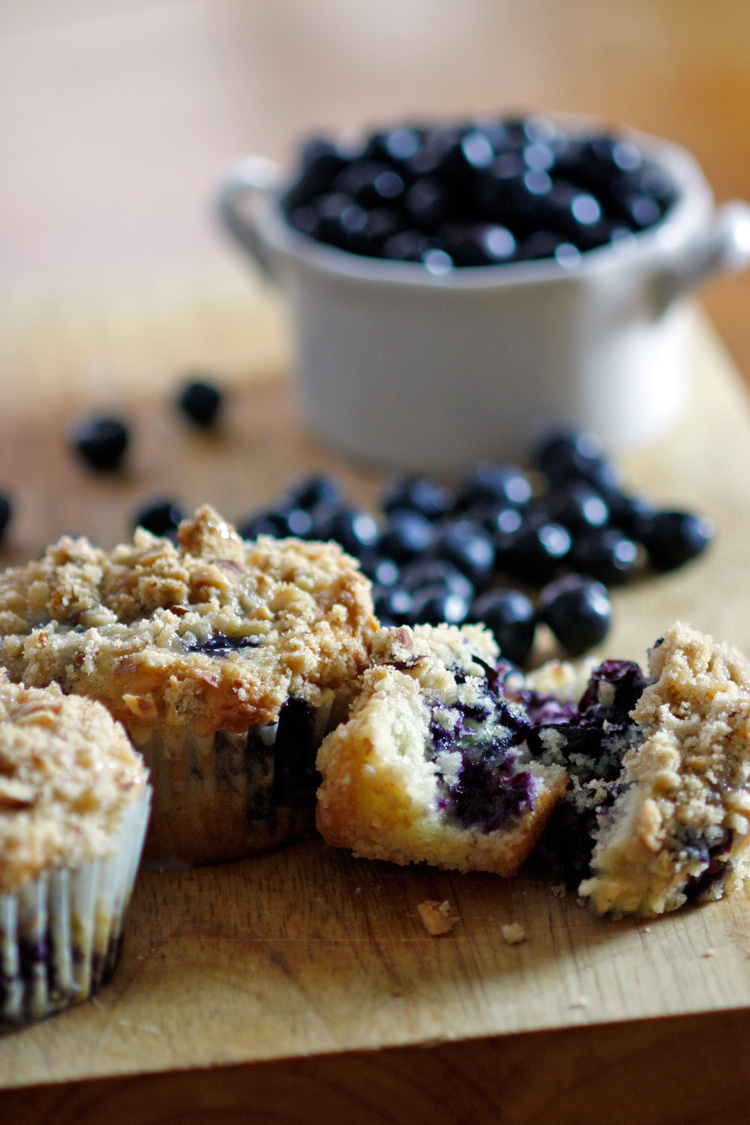 When I made these muffins this morning I had some hazelnuts that I needed to use so they went into the crumb topping mix and they were so good that I'll have to be sure and do a hazelnut topping again. But I've used pecans, walnuts, almonds, even peanuts! Any kind of crunchy nut will add a nice salty surprise to the top of your muffins. Just put the nuts in a baggie and give them a couple of good whacks with your rolling pin to chop them into the perfect rough texture for a crumb mix.
But, as always, it's my mother's secret ingredient that makes this recipe so delicious. The drizzle of condensed milk over the top of these muffins takes them over the top. Once tried, you will never go back!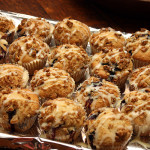 Mom's Classic Blueberry Muffins
2015-03-08 12:56:18
Ingredients for muffins
1 1/2 cups flour
3/4 cup sugar
2 tsp. baking powder
pinch of salt
1 egg slightly beaten
1/2 cup milk
1/4 cup oil
1 tsp. vanilla
1 cup blueberries
1 can of sweetened condensed milk (you'll only use less than 1/2 the can)
Ingredients for crumb topping
2 tbsp. COLD butter
1/4 cup brown sugar
1/3 cup flour
1/2 cup walnuts or pecans chopped
Instructions for muffins
Combine flour, sugar, baking powder and salt in a medium bowl, whisk together. Meanwhile, combine the egg, milk, oil and vanilla in a mixing bowl and blend on medium speed until smooth. Gradually add the flour mixture while mixing on low until thoroughly blended but don't over mix.
Gently fold in the blueberries. Spoon into muffin cups about 2/3 of the way full. This recipe makes 12 muffins.
Instructions for crumb topping
Using a pastry blender or fork cut in the butter with the flour and brown sugar until it resembles coarse corn meal. If your nuts aren't chopped, put them in a baggie and hit with a heavy rolling pin several times until they are roughly chopped. Mix the nuts into the crumb mixture.
Sprinkle the crumb mixture evenly over the muffins. Bake at 350 degrees for 25 to 30 minutes.
Remove from oven.
When the muffins come out of the oven transfer them to a sheet of foil or parchment paper on the counter and let them cool, Then drizzle with the condensed milk.
Yum!
My Mother's Daughter http://mymothersdaughter.net/
Comments