Lemon Cake With Whipped Frosting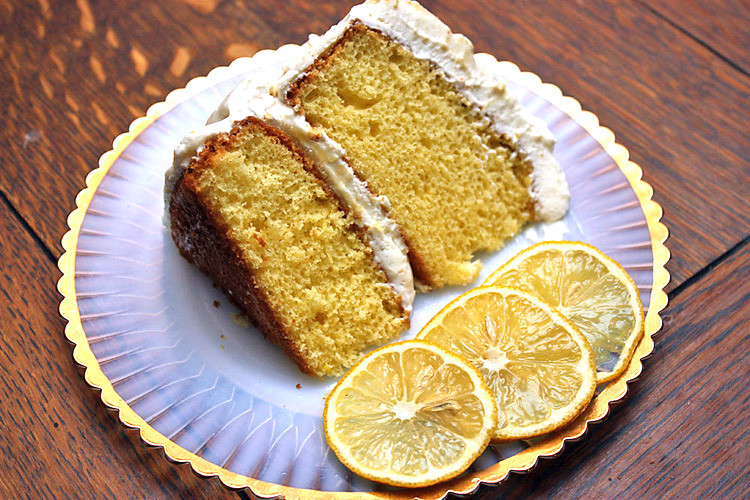 This is a simple and easy lemon cake dessert because it starts with a box mix. I love these "semi-homemade" desserts because they cut down on time but still give you that homemade taste. And any time you add fresh lemon to a recipe you always gain an edge – it simply takes food to another level.
When the weather turns warm I have a tendency to crave lemon in everything. I want it in my drinks, on my chicken, my salads, my pasta and yes…in my desserts. What could be better than a creamy lemon dessert to take the temperature down a few degrees? And the whipped frosting is the BEST! The cake stays in the fridge because of the frosting, it is delicate, cool and refreshing – the perfect dessert on a summer day.
So when you're scratching your head trying to decide on what to make for dessert and it's hot outside, think no more. Lemon cake with whipped frosting is the perfect answer every single time.
Enjoy!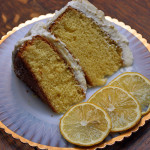 Lemon Cake With Whipped Frosting
2015-03-08 16:04:08
Ingredients for cake
1 lemon cake mix
1/2 cup water
1/2 cup oil
1/2 cup orange juice
3 eggs
Ingredients for frosting
2 cups whipping cream
3/4 cup powdered sugar
1/2 cup lemon curd
2 tbsp. lemon peel
1 jar lemon curd (reserve 1/2 to mix with the frosting)
Instructions for cake
Blend ingredients for 2-3 minutes. Pour into 2 cake pans that have been sprayed with Pam and lined with parchment paper. Bake for 30 minutes at 350 degrees.
Remove from oven and immediately remove to a wire rack to stop the cooking process and to cool.
Instructions for frosting
Beat the cream and sugar until peaks begin to form, add half of the lemon curd. Continue to mix until peaks are stiff.
To frost the cake, top the first half with the remaining lemon curd, then spread some whipped cream frosting on top of the layer of lemon curd.
Add the top cake layer and continue to frost tops and sides of the cake with the frosting.
Top the cake with grated lemon peel.
My Mother's Daughter http://mymothersdaughter.net/
Comments