It's Really All About Family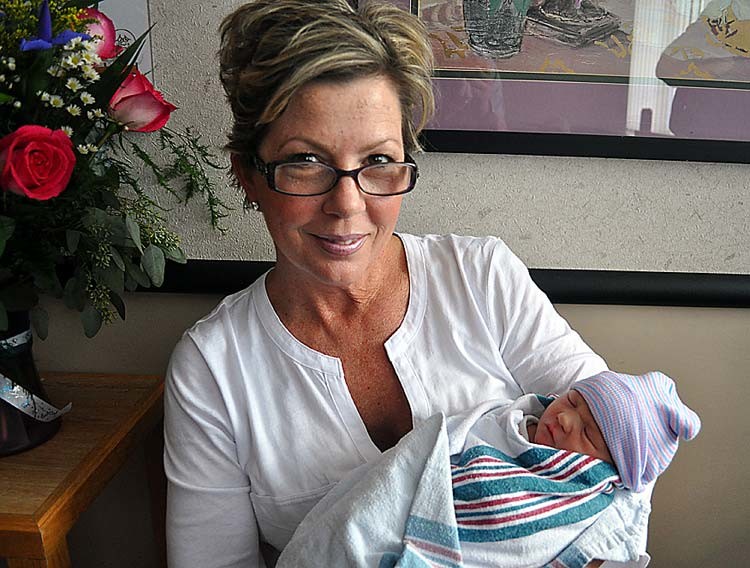 When people ask me about my website I always refer to it as a food blog but more and more I realize that family is what makes this baby's engine roll. My Mother cooked because she had us and she wanted to gather around a table with us to share conversation and laughter over a good meal that would leave us feeling happy and satisfied. It is the same for me and I suspect for all of us who love to read these kind of blogs. We love food because we simply love these people that we call family. It's really pretty simple.
I don't always have to cook for my family, sometimes it's okay to just enjoy letting someone else do the all the work. This weekend Jason and his wife Brittany visited us from San Antonio. Cody is close by in Weatherford so we all went to the Stockyard's in Ft. Worth to celebrate Jason's birthday a couple of weeks early. I had never experienced Cattleman's Steakhouse and it's been around since the 1940's and is a Ft. Worth tradition so that's where we went and we weren't sorry – it was delicious! It's funny though, all we talked about on the way home was how good the salads were rather than the steaks! We are a strange family indeed. The best part was simply looking around the table at those faces. How I love them all, each and every one of them. My favorite thing is to watch them when they are otherwise engaged and they are totally unaware that I have a lump in my throat the size of golf ball. I look at them and wonder how on earth I got so lucky as to be blessed with these wonderful creatures that make me laugh and cry all at the same time.
My eldest daughter Jacque will complete her final few days of work in St. Louis this week! She will be spending the next two months at home while she makes some important career decisions and I have to admit that I am looking forward to having her close for a change. I'm hoping the ultimate decision she makes will be to return to school for her Ph.D but whatever path she chooses will be the right one for her – she just needs some quiet time to think things through and it's hard to do that when you're working full time.
I've also learned that this will be Tori's final semester in Hawaii so my visit over spring break is perfect timing! She has decided that Hawaii is a bit too far away and will be transferring to a Texas school next fall. The experience in Hawaii has been awesome but after 4 semesters she is still homesick for Texas and family. She is tossing around several Texas schools at the moment but has one in mind that will be an easy drive home for weekend visits and that makes her Mama very happy 🙂
On a sad note, Jonathan has taken emergency leave and is on his way here right now. His long time childhood friend lost his young wife early Sunday morning and Jonathan will be here for the week to help his friend through this terrible time. His friend has a one year old little girl so this is an extremely tragic loss. Jonathan is the kind of man who can hold a friend on his back and never break a sweat. I love that about him. He will be here by the time I come home from work tonight and although I am obviously sad for the circumstances that brought him home, I will be happy to see our eldest once again.
Keep those you love close this week and happy cooking!
MMD
Comments