Hot & Spicy!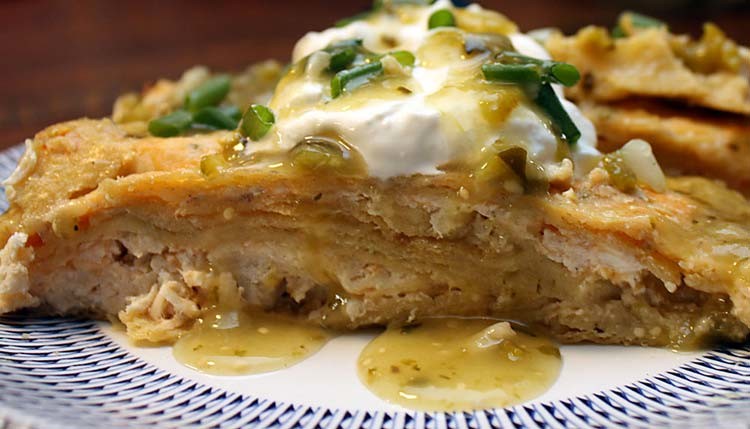 I have been cooking up a storm this weekend starting with my Chicken Enchiladas and Mexican Rice. I borrowed a recipe for a tomatillo sauce from a fellow food blogger (Bunkycooks.com) and used this tasty version instead of a traditional canned enchilada sauce. It was delicious. The Mexican Rice is simple but my husband loves this very traditional recipe and I'm just lucky that his friend Erica shared her secret and now I can pass it on to you!
I'm making a batch of my Cream Cheese Braids as I write this post. I never got around to it this Christmas and I can't seem to remember why. Oh yeah, I was writing and developing a food website, entertaining and trying my best to "put on Christmas" for our rather large family. And somewhere in the mix I managed to hold on to my full time job. With so much else going on I don't think we would have fully appreciated their deliciousness. But I can assure you that we will savor every bite when they're finally ready to eat later this afternoon. At the moment I am patiently waiting for them to rise before baking. This takes some restraint to say the least but it will be well worth it in the end. I made the dough last night, popped it into the fridge and rolled it out this morning just as soon as I had that first cup of coffee in my system. There's something very soothing to me about puttering in the kitchen in my P.J.'s but it's probably just another weird habit of mine.
Sometime mid morning I whipped up a batch of grits, buttermilk biscuits with some eggs on the side. We sat down together in the living room with our plates on our laps and watched a cooking show on Food Network. Just a typical Sunday morning at our house and exactly the way I like it.
As for our dinner tonight, I'm checking out PW's recipe for "Pulled Pop Pork" and will serve it with my favorite version of sweet & spicy cole slaw and my Potatoes Au Gratin. The potatoes are already posted under "sides" and the rest will be coming next week after I've had a chance to test the Pulled Pork and have photographs of my cole slaw.
I was watching Food Network yesterday and caught a segment of Down Home With The Neelys. They were making a Pineapple Upside Down cake that looked super simple, can't wait to try it out tonight. Pineapple Upside Down is so retro and I love it. If this version is as good as it looked on the show yesterday I will gladly share it with you next week.
And yes, I will be at the gym before dawn tomorrow morning paying for my sins. Until then happy cooking!
MMD
Comments