Honey Jalapeno Lime Pork Tenderloin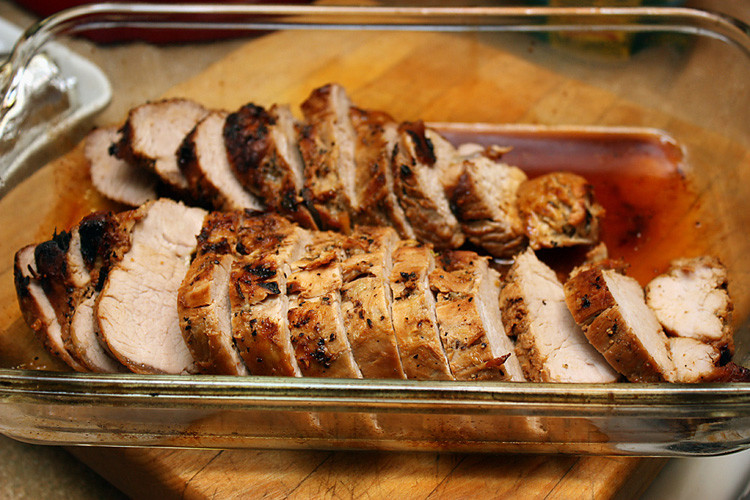 A friend passed this pork tenderloin recipe to me and says it was originally published in Southern Living years ago. Her sister-in-law gave her the recipe so the original copy has been lost. I'm sorry to say that I can't give credit to the correct issue, date or author. Having been a fan of Southern Living recipes for over 30 years, it's no surprise that this was another winner.
The recipe called for chicken, but my friend, Sandy, tried it with a pork tenderloin and it was forever changed to this version. I'm a big fan of pork in all forms so I have to agree that it's probably better than the original chicken recipe.
You can serve this is in so many ways. It's perfect the first night with tortilla's and guacamole but the leftovers make pork sandwiches or chicken enchilada's – even crispy taco's! And pork tenderloin is a very inexpensive cut of meat, you usually get two to a package, cook one and freeze the other for later.
You will fall in love with this pork tenderloin recipe because it's absolutely delicious!
Serve with Mexican Market Corn and some fresh tortillas! A fresh bowl of guacamole and an ice cold Margarita are all you need to make this the ultimate summer dinner to cool you off and decide life is good!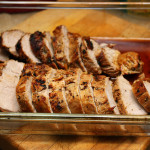 Honey Jalapeno Lime Pork Tenderloin
2015-03-07 18:16:36
Ingredients
1 3-4 lb. boneless pork tenderloin
6 limes juiced
1/2 cup honey
1/4 cup soy sauce
4 jalapeno peppers sliced
4 large cloves of garlic minced
cilantro, roughly chopped - about 1 cup
Instructions
Mix all of the ingredients in a large ziplock bag, place the tenderloin in the bag and coat with the marinade. Place in the fridge for several hours and then grill, turning all sides to char evenly. The honey in the marinade helps it carmelize beautifully.
The pork tenderloin is done when a meat thermometer inserted in the center registers 155 degrees. Cover and allow to rest for 10 minutes and it will render wonderful juices that you can drizzle over the top of the sliced pork.
Hint: This time of year I'm using my 12" cast iron skillet to grill the tenderloin indoors. After the tenderloin is nicely brown on all sides, I finish it off by placing the skillet in a 350 degree oven until the internal temperature reaches 155 degrees. This will take about 15-20 minutes.
Adapted from Southern Living Magazine
My Mother's Daughter http://mymothersdaughter.net/
Comments