Frederick Crab Cakes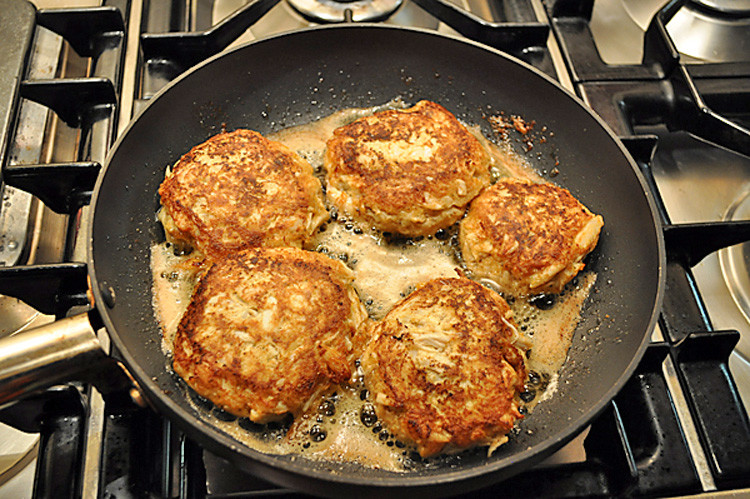 Maryland is perhaps the king of crab cakes… at least they make that claim.
Texas has brisket, K.C. owns ribs and the Carolina's are the master of pork.
About 10 years ago they held a local crab cake contest in Frederick at the annual county fair and this recipe took home all the marbles. It's simple and that's the key to a great crab cake recipe.
In Maryland they don't ruin their crab cakes with a bunch of "fillers". One bite and you'll know exactly what I mean!
If you can't find black fin crab, any fresh lump meat crab will work.
Enjoy!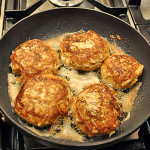 Frederick Crab Cakes
2015-03-08 10:15:06
Ingredients
1 lb. black fin crab meat (shells removed)
1 egg, well beaten
4 saltines, crumbled
2 tbsp. mayo
2 tsp. mustard
1 tsp. old bay
Instructions
In a bowl, mix all ingredients and pour over crab. Mix gently and form into patties.
Fry in butter over medium heat in a non stick skillet until golden brown.
Adapted from Rick Rogers
My Mother's Daughter http://mymothersdaughter.net/
Comments