Flat Apple Pie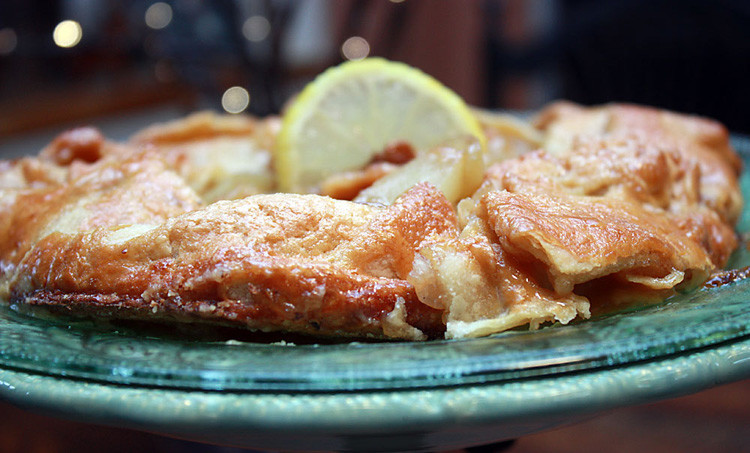 This Flat Apple Pie is from The Pioneer Woman and I cut the quantity since she obviously cooks for a MUCH larger crowd than I do most days.
I also added lemon zest because that's the secret to my Mother's apple pie recipe and I threw in some cinnamon too. Then I read the reviews on this recipe on The Food Network Website and noticed that a lot of cooks remarked that there was excess leakage and I didn't want to lose any of the juice since that's where the flavor comes from in an apple pie.
I made an egg wash with some heavy cream which created a durable seal to keep the juice inside the crust and it really wasn't a problem. I also drizzled a little caramel sauce over the pie when it came out of the oven piping hot. It was begging for it and the sauce was calling my name from the fridge.
And I must confess, I have a busy day planned so I pulled out a roll of Pillsbury Pie dough (not the kind in a pie plate) and used it instead of making Ree's crust. I still make my traditional 2 crust apple pie but my husbands favorite is the Flat Apple Pie from Pioneer Woman…he loves this!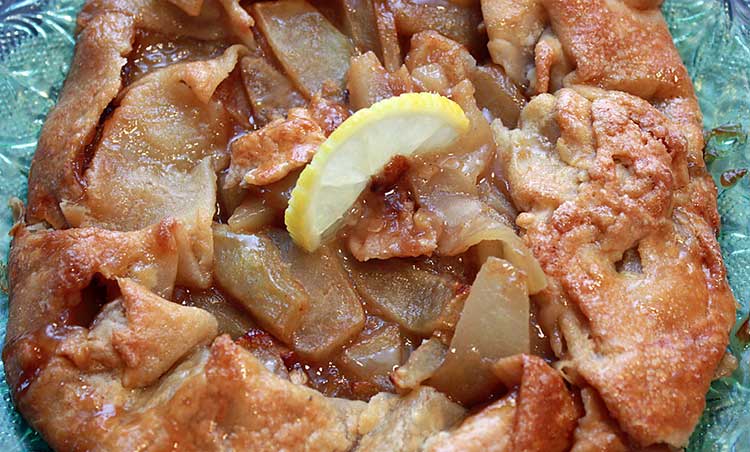 Flat Apple Pie
2015-03-06 22:16:10
Ingredients
5 granny smith apples peeled and sliced
1/3 cup white sugar
1/3 cup brown sugar
zest from one lemon
juice from 1/2 lemon
pinch of salt
1 tsp. cinnamon
1 roll Pillsbury Pie Crust
5 tbsp. butter
1 egg
1 tsp. heavy whipping cream
2 tbsp. caramel sauce (I used Kraft)
Instructions
Put the prepared apples in a large bowl, add next 6 ingredients. Toss until the apples are thoroughly coated.
Put pie dough on a floured surface and roll out to create a thinner, more rectangular crust. Put parchment paper on a baking sheet, place dough on the sheet. Place apples in the center. Top the apples with pats of butter. Fold the dough creating a 2-3 inch border of crust.
Make the egg wash and brush thoroughly over the pie crust. Massage into the crust making sure that every crack is completely sealed and all of the crust is coated with the egg wash.
Bake at 375 degrees for 30 minutes. Remove and cover the pie with a piece of aluminum foil, return to oven for a final 10-15 minutes until the center is bubbly. Drizzle with caramel sauce while still hot. Let cool before serving.
Adapted from The Pioneer Woman
My Mother's Daughter http://mymothersdaughter.net/
Comments