Cookbook Giveaway!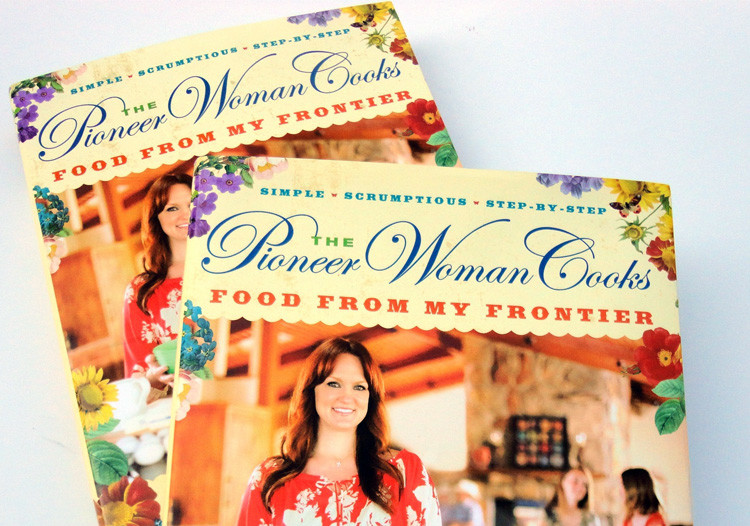 Anyone who has surfed my website or read my blogs surely knows by now that I am a huge fan of The Pioneer Woman, aka Ree Drummond. And just in case you haven't noticed (or you just arrived from Planet Mars), she has a new show on The Food Network as well as a new cookbook coming out in March. I have pre-ordered my copy of Food From My Frontier and I'm really looking forward to her new collection of recipes.
Ree is from the heartland and actually lives in close proximity to the place where my Mother grew up. We both love the same kind of food, some of it healthy and wholesome, some not so much. But it is always, in my mind anyway, as delicious as it is comforting to the soul. I have no doubt that I will love this addition to my somewhat extensive collection of cookbooks and I think you will too.
Want a copy of The Pioneer Woman's new cookbook for free? Just follow the rules below and a winner will be chosen at random by noon this Sunday (02/19/2012)!
1. Tell me where you are finding your favorite new recipes these days. Are they from a cookbook that is your tried and true go to? Are you having good luck on food blogs (like mine and so many others) or on The Food Network Website? What about Pinterest? Are you a regular visitor to Foodbuzz and Tasty Kitchen? I really want to know and would love to hear your feedback. Leave a comment at the bottom of my blog today and you're in the running.
2. All entries must either subscribe to my site or "Like" MMD on Facebook. You'll find both options on my home page. Tell me in your comment which option you've chosen.
3. If you've already subscribed and/or you're already a Facebook follower no worries. You can enter by simply leaving a comment below to be entered in the contest. Just be sure to let me know in your comment that you're already a follower.
To be clear, The Pioneer Woman wouldn't know yours truly if we ran smack into each other on the street. I'm just a fan who happens to think my Oklahoma Girl rocks!
MMD
Comments