Chicken & Noodle Soup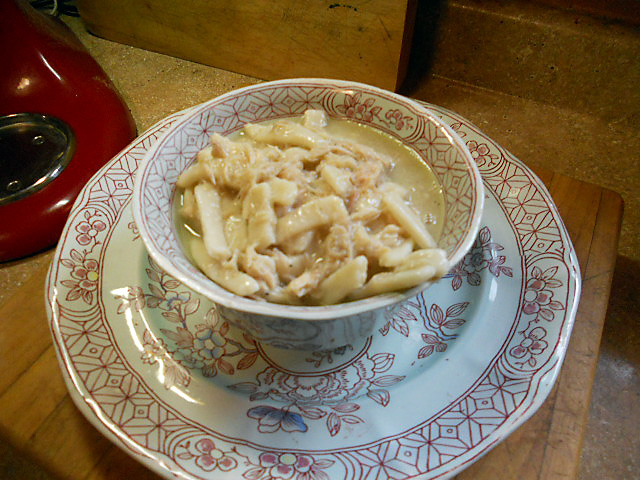 Kids always love this chicken & noodle soup recipe – it's not heavy on spices and seasonings. The noodles are hearty enough to fill both children and adults and the broth is warm and comforting.
Mom made her noodles from scratch. I'm lazy when it comes to physical labor so that doesn't work out for me very well at all.
I like to use a package of chicken thighs with a whole fryer when stewing a chicken because the thighs have more fat and therefore more flavor.
Adding just 4 thighs to the pot will render a richer, bolder stock.
I'm using a pressure cooker to stew chicken these days but the recipe calls for a dutch oven or heavy stock pot.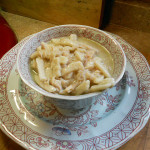 Chicken & Noodles
2015-03-09 12:36:05
Ingredients
1 whole chicken
1 pkg. chicken thighs
2 whole carrots unpeeled, rough chop
1 whole onion peeled and cut in half
2 stalks of celery rough chop
kosher salt & cracked pepper to taste
1 pkg. Reames Egg Noodles
Instructions
Cover your chicken with water in a heavy dutch oven, add the vegetables and salt and let it simmer for 1 hour. If you're using a pressure cooker cut your time down to 30 minutes.
After the chicken is cooked strain your broth, discarding the vegetables.
Shred the chicken and add it back to the broth with the package of frozen noodles. Let simmer for another 30 minutes.
Taste for seasoning, add pepper and salt to taste.
My Mother's Daughter http://mymothersdaughter.net/
Comments