Blueberry Banana Bread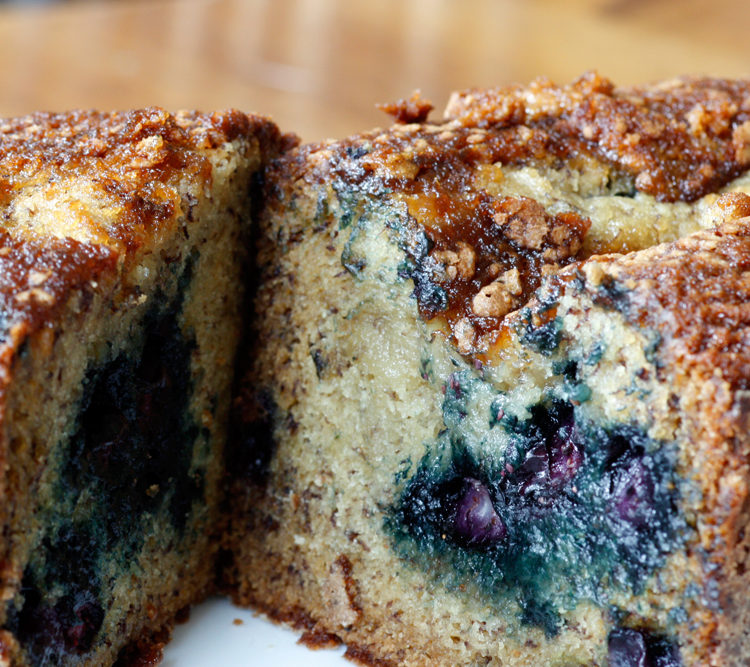 Banana Bread has been a staple in my kitchen for more years than I can count but, somehow this never occurred to me. It's really an obvious move because who doesn't love blueberries and banana's together? And the end result is this delicious Blueberry Banana Bread! I can't take credit for the idea since I was in bed with the flu doing what I always do when I have time on my hands…watching Food Network.
I was watching "Giada At Home" and Ms. De Laurentiis was whipping up her version of banana bread with blueberries and I thought it looked delicious so I simply used my own recipe a few days later with the addition of the berries. This bread is so delicious that I really wish I had thought of it before and I know it will be even better when blueberries are truly in season this summer – it's still a little early in late spring for them to have full flavor. But they were still sweet enough, not too tart and went perfectly with the richness of the banana bread.
You don't want to use frozen blueberries when making bread because there's too much juice when they thaw and the color will run into the dough turning everything an unappetizing gray hue. So please stick with fresh berries, they are plentiful right now and will be even more so as we head into the summer months. And my recipe calls for buttermilk but, I don't always have it around so no worries as long as you have some regular milk in the fridge and some white vinegar in the pantry. Pour a cup of milk into a glass measure and add 1 teaspoon of vinegar, stir and let it sit for 15 minutes to curdle the milk, the acid will turn it into buttermilk and save you a trip to the store!
Enjoy, this truly makes a wonderful breakfast with a delicious cup of coffee… it doesn't get any better!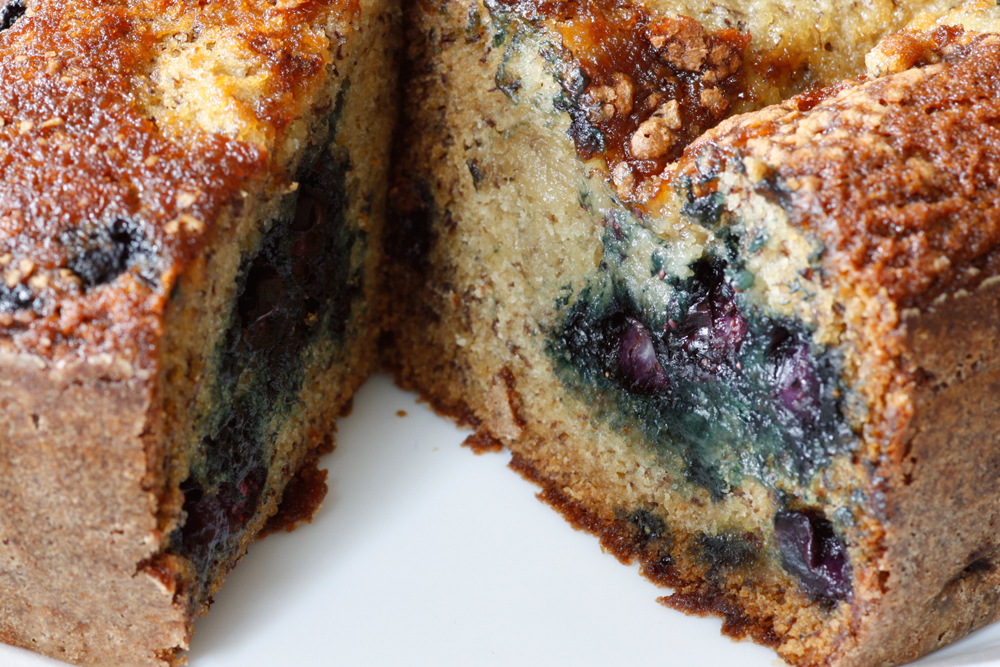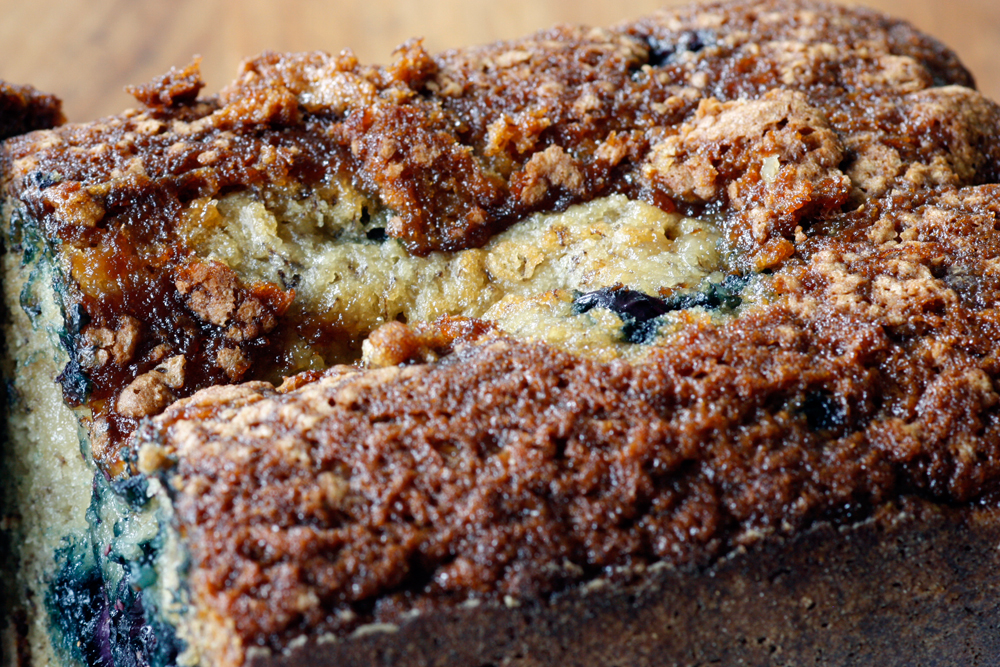 Blueberry Banana Bread
2016-05-01 10:08:56
Ingredients
2 banana's mashed
2 eggs
1/2 cup oil
1/4 cup buttermilk + 1 tbsp.
1 3/4 cup flour
2 cups sugar
1 tsp. baking soda
1 tsp. vanilla
1 pint blueberries
Instructions
Preheat oven to 350 degrees. Spray a loaf pan generously with Pam and coat well with flour shaking the excess off. Set aside.
Mash the banana's, put in your mixer and add the eggs, oil and buttermilk. Using the paddle attachment gradually add dry ingredients but don't over mix. Add the vanilla and gently fold in the blueberries.
Bake for 40 minutes then place a piece of foil over the top to prevent over browning. Bake another 15-20 minutes, Remove from oven and let it sit with the foil over it for another 10 minutes to set the middle. Run around the edges with a kitchen knife before flipping over on to a serving plate.
My Mother's Daughter http://mymothersdaughter.net/
Comments