BBQ Beer Brisket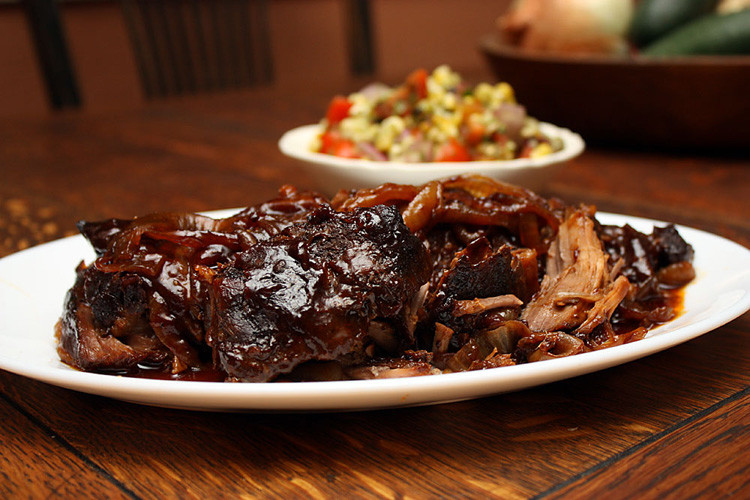 This BBQ Beer Brisket is another tried and true gem from my mother's Wichita Sunflower Sampler. I've modified it just a bit to make it "Texas style" and I think it's even better.
I try to always use a good bottle of beer when cooking a whole brisket, preferably a fairly strong beer like Corona. This just happens to be what we usually have stocked in our garage refrigerator because we're Texans and that's what most beer drinkers like down here.
However, a lot of folks don't like to drink alcoholic beverages and there are times when you open the fridge door and surprise! The beer gypsies have cleaned you out and there isn't a drop to cook with unless you want to get in the car and make a special trip to the store.
To solve this issue I've started keeping O'Doul's non-alcoholic beer in my pantry. There's no danger of anyone in MY family drinking the stuff and it will still do the job in any recipe calling for beer. So pick up some O'Doul's the next time you're at the grocery store…it's a good way to keep that kitchen well stocked!
Be sure to use the drippings over my Sunflower Sampler Potato Casserole – can't be beat!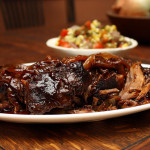 BBQ Beer Brisket
2015-03-08 14:40:14
Ingredients
1 5 lb. beef brisket trimmed
1 bottle of beer (any kind is fine)
1/2 cup BBQ sauce (I like KC Masterpiece) plus another 1/2 cup to top the brisket with at the end
3 cloves of garlic minced
2 heaping tbsp. brown sugar
1 sliced onion
salt & pepper
Instructions
Place your brisket in a roasting pan that has been sprayed with Pam. Make sure the dish your using fits the brisket nice and snug without too much space or the brisket won't cook in it's juices - about a 2 inch border around the edges is good enough. Salt and pepper the brisket generously.
In a bowl whisk the beer, 1/2 cup BBQ sauce, garlic and brown sugar. Pour over the brisket. Slice the onion and put it over the top of the brisket. Cover TIGHTLY with foil.
Bake at 350 degrees for 3 1/2 hours.
Remove from oven and slather with another 1/2 cup sauce. Return the brisket to the oven UNCOVERED for another 1/2 hour. Remove and cover to rest until cool enough to slice.
My Mother's Daughter http://mymothersdaughter.net/
Comments