Banana Cake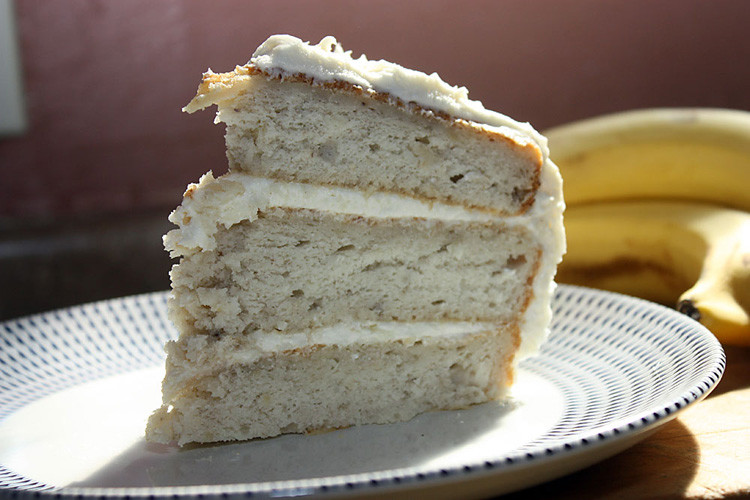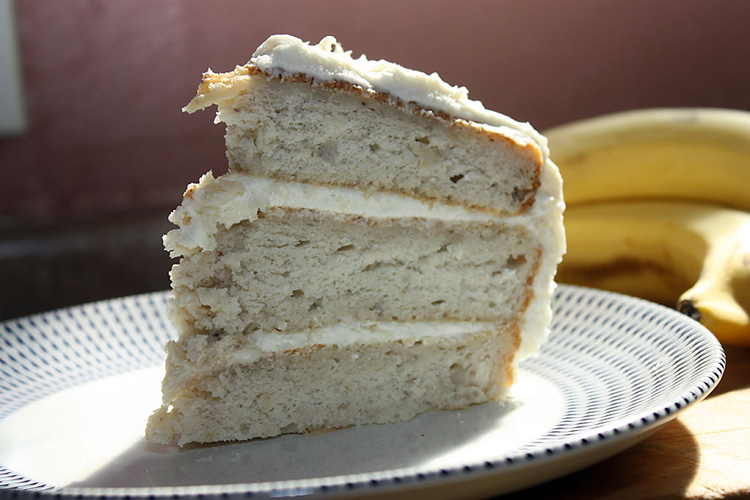 This recipe was inspired by my Mother but it was NOT one of her homemade recipes. Instead, it was adapted from a favorite store bought cake that she would pick up when she did her weekly grocery shopping and it usually lasted less than 24 hours in our house.
Some of us are lucky enough to be middle aged, or tipping the scale towards "senior status"…speaking for myself here, ha! If so, you may remember the Banana Cake that Sara Lee started selling us in the 60's. That cake was KILLER! And we were a family used to wonderful, homemade desserts so we were very hard to impress.
When Sara Lee suddenly took the Banana Cake off the market a few decades ago it was strange, we couldn't understand why and still don't but were elated when it just as suddenly reappeared a year or so ago. It was a huge disappointment. That cake was terrible. Whatever they did to it was a disaster.
In total desperation, I found this recipe somewhere online and for some reason I decided to give it a shot – it was a home run! I replicated the Sara Lee Banana Cake of the 60's!! I'm sorry to say that I don't know who deserves credit because I scribbled it on a piece of scratch paper.
It is beyond moist, it is decadent and it is DELICIOUS!!! And don't let the white cake mix turn you off, there are so many other wonderful ingredients going on that you won't even notice that the base came out of a box.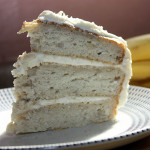 Banana Cake
2015-03-05 07:57:52
Ingredients Cake
1 box WHITE cake mix
3 egg whites
3 very ripe bananas mashed
4 heaping tbsp. sour cream
1 1/3 cups milk
2 tbsp. oil
1 tsp. vanilla
Ingredients Frosting
1 8oz. cream cheese softened (I leave mine out for at least 4 hours)
1 stick of butter softened (leave it for 4 hours as well)
4 cups powdered sugar
1 tsp. vanilla
1/c chopped pecans for garnish
Directions Cake
Blend all ingredients well with mixer. Spray one 9 x 13 OR three 8 inch cake pans generously with Pam. If I'm using 8" pans I like to place a round disc of parchment paper in the bottom after spraying with Pam so the cakes come out easily without breaking. Bake at 350 degrees for 25 minutes. The cake will not brown very much at all, it stays white in color so don't let this trick you into allowing it to over cook.
Directions Frosting
Beat well with your mixer. I think the longer you leave the cream cheese and butter out to soften, the creamier your frosting will be. It really and truly makes a difference so try to remember to pull them out and even leave them out overnight if you can. You'll be glad you did. 🙂
My Mother's Daughter http://mymothersdaughter.net/
Comments