An Easter Season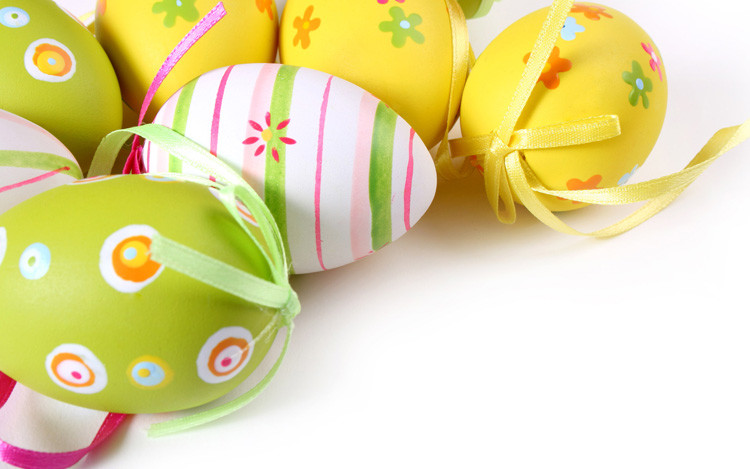 I never asked my Mother to name her favorite holiday but I suspect she would have told me that it was Easter, hands down. The woman loved everything Easter.
I have a gorgeous hand painted Easter Egg collection that she started for me the first year that I was married. Each and every spring I would receive a beautifully wrapped box with another fragile little treasure nestled inside. Each egg is exquisitely painted, some pastel, some not, but every one special in its own way.
And, every year she pulled out all the stops to dress each and every one of her grandchildren for "The Big Day". No expense was spared to dress our kids in Easter finery from head to toe. When the Christmas tree decorations were swept away the annual quest for the perfect Easter outfits began in earnest. Eventually all of her little heathens would be appropriately clothed and with an Easter basket on one arm, he or she would march proudly into church dressed to the nines.
I remember the year that Tori, who must have been about 3, was standing up in the pew doing little piourettes for the lady who was seated behind us. My Mother was visiting that year and was so pleased to see how impressed this sweet woman was with Tori's beautiful little outfit. Now, let me just point out that Miss Tori always loved her sweets. In fact, she was a bit of a sugar fiend, especially around the holidays when I was otherwise occupied and she could slide under the radar screen undetected.
The child could clean out a pumpkin or an Easter basket in 90 seconds or less and that year was no exception. Just about the time that this nice lady was gently fingering the delicate smocking of Tori's dress, a violent stream of pastel vomit flew quickly and with little warning. Everyone within 3 feet behind us was covered in pink, blue and yellow. I think I might have even seen a Peep lurking somewhere in the background but I'm not sure because I was covering my eyes in horror.
My Mother on the other hand, didn't bat an eye, she calmly got up and went about seeking help for clean up and instructed me to calm down. When she had finished cleaning up the carnage and found me hiding in the bathroom mortified she gave me that look that said "get over yourself". But the words she actually spoke were "these things happen with children sugar. Don't let it ruin your holiday or there won't be many that you remember with any happiness". Words of wisdom, for sure.
And then there was the weekend during Lent, a few years later, that she and my stepfather arrived for a visit. I think it may have been for a ballet recital or some sort of special occasion. I know it wasn't Easter itself but it was Lent and they definitely arrived on Friday so meat was off limits.
Those were the days that I was aspiring to be Martha Stewart herself and I was so hell bent on preparing a perfect menu that I flat out forgot about Lent. They arrived in time for cocktails on Friday evening and I proudly announced that we were having prime rib and asparagus for dinner. I was expecting applause but received nothing but a shocked expression and dead silence. Then she said "but sugar, you know it's Lent and I can't eat meat on Friday". She didn't say anything about ME but her eyes clearly said "and YOU can't either you moron!".
I begged, I pleaded, I practically got down on my hands and knees as I asked her to break the rules and grant me this one concession just this ONE time. She thought about it for about 5 seconds and then we ordered cheese pizza's and wrapped up the prime rib for Saturday night. It was Easter Season and there were certain rules that my Mother didn't break for anyone. I think it's called values, or something like that.
As we launch into spring, I wish you a beautiful season full of hope, love and new beginnings. And, as always, happy cooking!
MMD
Comments