A Very Thankful Christmas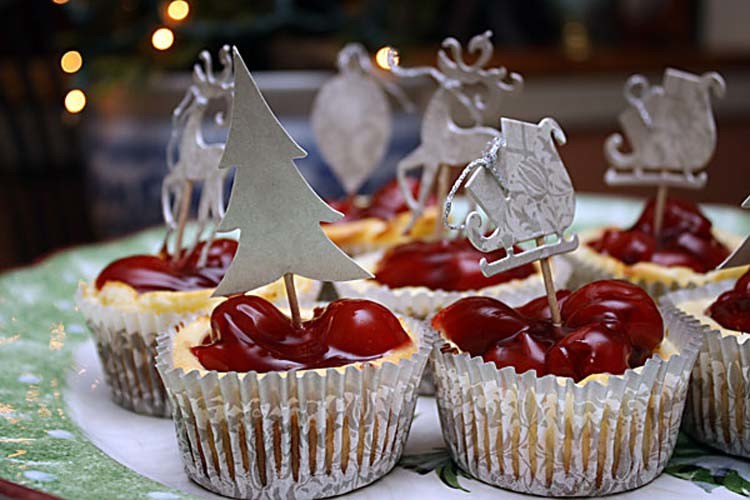 I'm sitting here in my new fuzzy robe with that delicious first cup of coffee in hand and a chihuahua cuddled up on my lap. The tree lights are twinkling and a soft rain is falling as I think about what I might have to say about this Christmas on my blog this morning.
Thankful. That's it in a nutshell. I am simply full of gratitude this year.
I'm thankful for the friends who filled my holiday get-togethers with laughter. We have a tendency to spend a lot of our time together these days sharing memories that are markers of just how far back our friendships go. Who else remembers those years when we stumbled around in an exhausted stupor on Christmas Day? We would stay up half the night putting toys together at the last minute and wrapping Santa gifts before our children came barreling down the stairs at the crack of dawn. We remember together the Christmas's long ago of American Girl Dolls, Clinique makeup and cool clothes from The Limited Too.
There are no words for the gratitude I felt at seeing my youngest child for the first time since last Christmas. She's going to school in Hawaii these days and the trip home is much too far for frequent visits. Wrapping my arms around her at the airport last week was pretty amazing and a memory that I will cherish forever.
I am so thankful that I could tuck my eldest daughter into bed on Christmas Eve with a back rub and a gentle kiss. She had a close call with tragedy a few days before Christmas and I owe her guardian angel a profound thank you for protecting my child and delivering her to us safely this year. It was all I could think of as I sat in church Saturday night. I found myself praying with more emotion than I've felt in a very long time.
I am grateful for the gift of our blended family. Our marriage nearly 5 years ago brought together two people who were very much in love but also extremely independent. It has taken a few years to fully integrate our five children and the traditions that each of us brought to this marriage. It takes true commitment to let things fall into place naturally but we did it and I can't really put into words the love that I feel when I look across the room at my husband. My dreams came true and I am thankful that I met a man who kept his word when he promised me forever.
And then there was the food! We've shared a vast array of delicious food this year and there's more to come! It's not over yet baby, the holiday isn't complete until 2012 arrives next weekend so let's keep it going! Be sure to check out an amazing crab dip that my friend Sandy made for Christmas Eve. This is a hot appetizer and I could make a meal out of the dip alone. It would be perfect for a New Years Eve party! My brother Rick sent a new recipe for Caesar Bites that look incredible. We will whip up a batch when we are together in Kansas City later in the week. Don't miss the Cherry Chocolate Mini Cheesecakes I made for Christmas Day. They are a super simple and delicious dessert and are pictured in the photo above.
May the rest of your holiday be filled with things to be thankful for, and may peace and joy surround you and your family.
Happy cooking!
MMD
Comments