A Perfect Summer Salad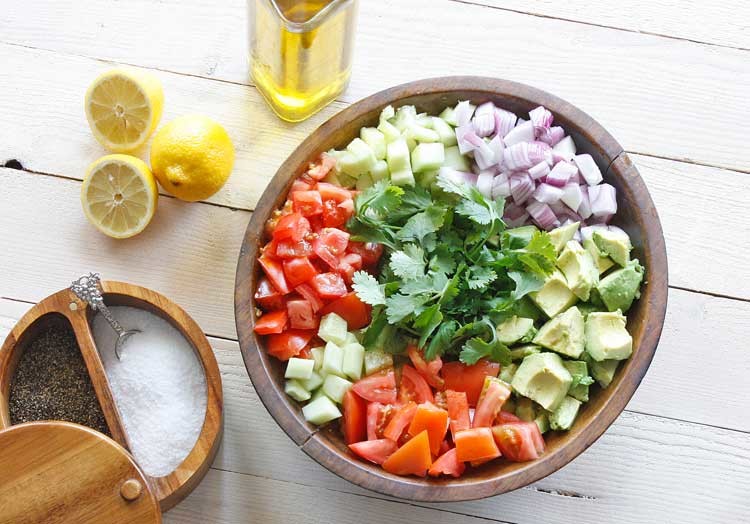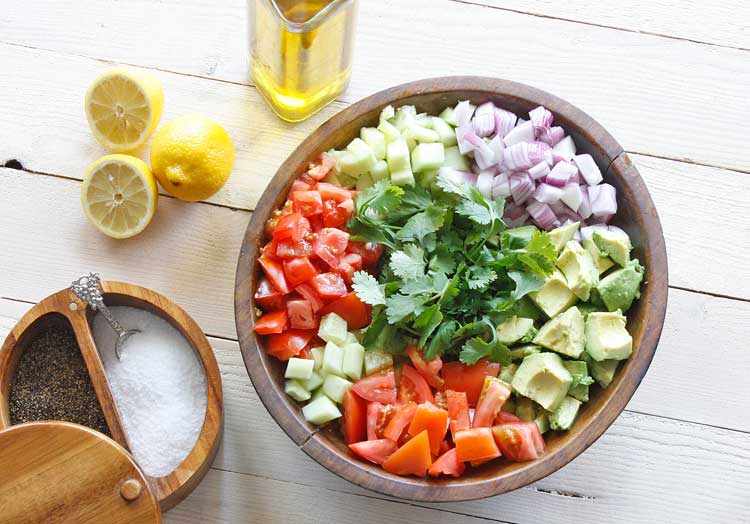 This is the time of year when I start to crave a perfect summer salad, full of all the things that speak of the season…except the heat. If you live in Texas (like me) it is hot – and I don't mean just a tad warm. These are the days when we tend to keep the shades drawn, the A/C going full blast and the food a little lighter. We drink tea by the gallons and count the days until the temperatures fall into the double digits again.
Until then I try to find ways to stay cool in the kitchen and enjoy the harvest of summer while it lasts. A summer salad is a great way to take advantage of everything good about what's available at your local farmer's market or the grocery store.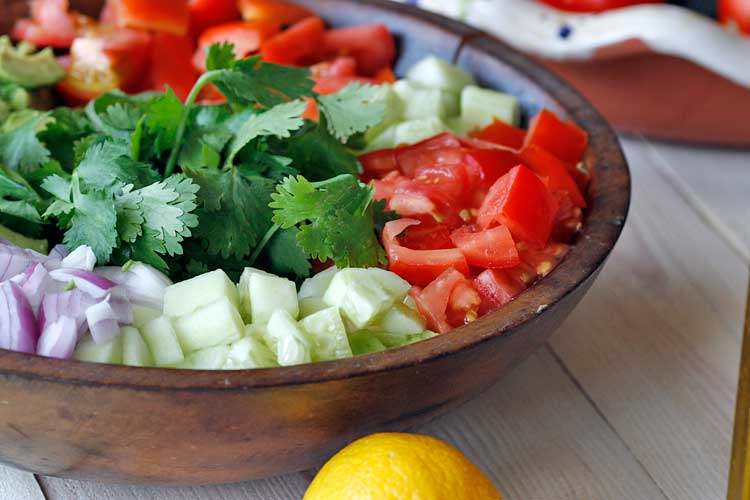 You can use any of your seasonal favorites but the blend of crisp cucumbers, sweet red onion, ripe avocados (they're perfectly in season right now) and flavorful cilantro seemed like the right blend to me. Everything about this is beyond simple and the "dressing" is totally basic. It's just olive oil, fresh lemon juice, salt and pepper.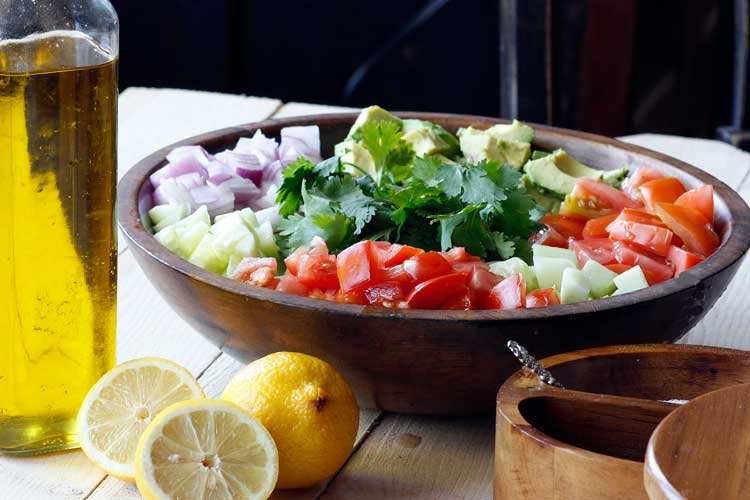 What could be easier? And the lemon juice will keep the avocados fresh if you have any leftovers to stash in the refrigerator for lunch the next day.
So keep it simple, stay cool and put some crunch in your life. Enjoy!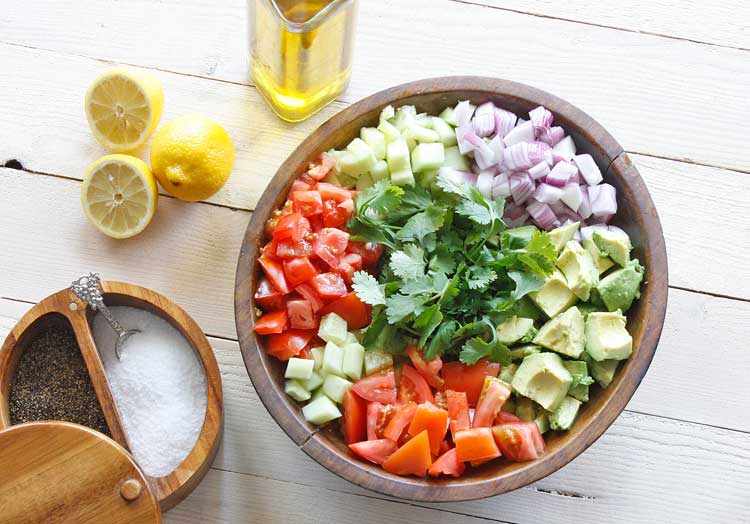 A Perfect Summer Salad
2015-07-26 21:00:58
Ingredients
1 lb. tomatoes chopped
1 large cucumber chopped
1 red onion chopped
3 ripe but firm avocados chopped
2 TBSP olive oil
1 lemon juiced
1/2 cup cilantro
1 tsp. kosher salt
1/2 tsp. cracked pepper
Instructions
Chop all of the vegetables into 1" pieces. Whisk together the lemon juice, olive oil, salt and pepper in the bottom of large salad bowl. Toss the vegetables and the cilantro with the dressing. Serve!
My Mother's Daughter http://mymothersdaughter.net/
Comments