A Kansas City New Years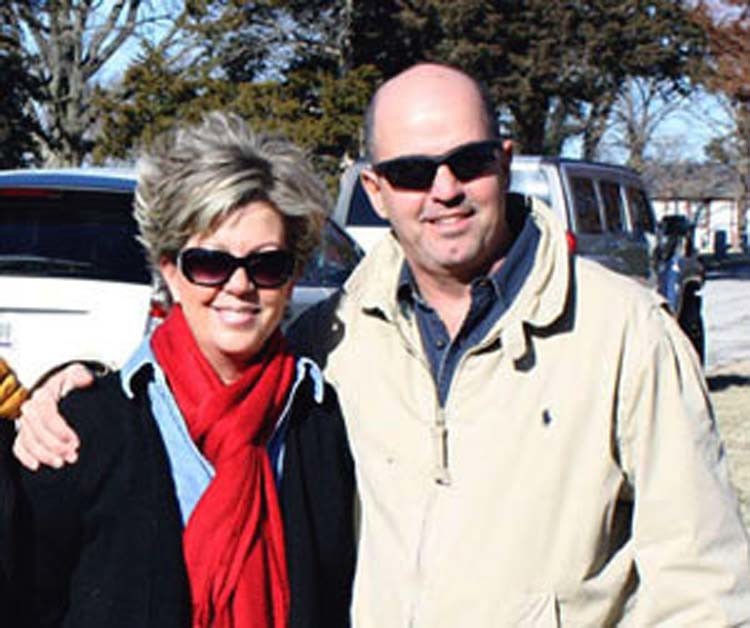 Our trip to Kansas City between Christmas & New Year's is one of my favorite things about the holiday's and this year was no exception. I practically skipped off of the airplane and then sprinted to my sister's car. Everyone else had arrived the previous day so I was chomping at the bit to join the rest of the group.
The first afternoon was spent sharing a girls only lunch on the Plaza, followed by some shopping therapy. Perfect. We had dinner reservations that evening since the rest of the group wasn't due back from dove hunting until late afternoon. It was nice to relax over a delicious Italian meal at Brio's – also on the Country Club Plaza.
I whipped up some Egg's Benny the next morning to get us off on the right culinary track. After breakfast we all split up and went different directions to pick up our groceries. My brother Tony had brought duck and elk and went to work marinating his game to prepare them for the BBQ later that night. I decided that there's really nothing better than Bill Hannah's Beef Tenderloin so I headed to The Hen House (best grocery in the USA) for a 3 lb. cut of Hereford Beef. If you haven't tried this beef tenderloin recipe then get with the program and check it out, it is simple and it is utterly delicious.
Rather than the horseradish sauce, I mixed it up a little bit this time around and made a batch of Pioneer Woman's Blue Cheese Sauce. The sauce worked perfectly with both the beef and the game. My brother Rick made Emeril Lagasse's Twice Baked Potato Casserole and I can't begin to tell you how fabulous this recipe turned out! I thought I'd tasted just about every potato casserole out there but this one is different, the texture is perfect and it has just the right amount of cheese and cream. Rick also made a batch of his Parmesan Caesar Bites and they really are amazing! Rick's Caesar Bites would make a perfect appetizer for a Super Bowl Party.
Once again, our time spent together in the kitchen was priceless. We shared amazing wine (my brother-in-law Martin's contribution to the cause), we shared the good and the bad of 2011 as we looked towards the future together with high hopes for 2012. Most importantly, we toasted my Mother who would have turned 83 on New Years Eve had she lived another decade. The photo above is of the four of us making our annual visit to St. Joseph's Cemetery to wish her a happy birthday. It was food for the soul and I can think of no better way to celebrate the upcoming year than with those who have known you since day one.
I came home from our trip and swept both of my refrigerators clean of all the holiday left overs. It is time to start anew folks, the winter is brief here in Texas but long enough to open it's arms to chili's, stews and delicious roasts. The decadence of the holiday's is behind us as we nestle in to enjoy the quiet lull that we can only fully appreciate after the hectic pace we kept from Thanksgiving to Christmas. I truly believe that there is a reason for every season when it comes to cooking so stay tuned for some winter time fare!
Happy New Year and happy cooking everyone,
MMD
Comments